By Rachel | April 7, 2021
We're pleased to announce the release of financial and storyboard improvements (Legend 9.4). Hosted customers will be upgraded during the evening of Sunday 18 April, pending final testing. As always, please get in touch if you have any questions or comments.
Financial Changes
We've made some changes to the financials, both in terms of functionality and the way they are displayed. The two key changes are as follows:
Separate Forecast Lines
Financial forecasts now have their own separate line, rather than being a continuation of the Actual line.
Planned resource expenditure generated from Legend now shows in the Forecast line
Resource expenditure which is generated from resource allocations and hourly rates in our application shows in the Forecast line rather than the Budget line. You can then add your own Budget data (manually or via financial import). If you do not want to add your Budget information, you can select the option to populate your Budget line with the Forecast data.
For existing initiatives, resource expenditure data will show in both the Forecast and Budget line (this preserves the status quo for Budgets). Initiative Managers will have the option to change this to only show resource expenditure in the Forecast line, so they can add their own Budget data.
For new initiatives, by default, resource expenditure data will just show in the Forecast line.
You also now have the option to add additional resource expenditure lines, in the same way you add non resource expenditure lines.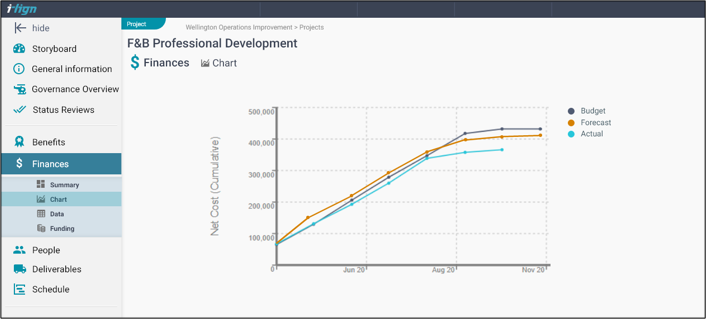 Additional Storyboard Bricks
We've added Work Items, Risk and Issue bricks to programmes and portfolio storyboards. We've also added a Structure brick to portfolio storyboards.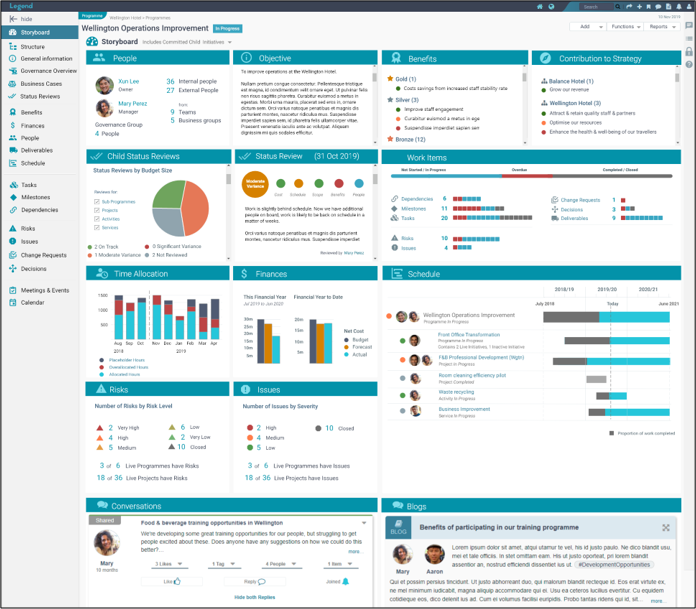 Other changes
Other changes we've made include:
Adding Milestones, Tasks and Dependencies tabs to Programmes.

Improving the Resource Picker so that you can now select Initiative Teams as well as Groups and Structural Teams.

Updating our Feature Map.
The resource allocation changes mentioned in my earlier blog will be released as a 9.4 point release.
See here for a full list of changes and bug fixes.