By Rachel | November 24, 2022
Our next couple of releases will focus on strengthening strategic functionality, so you can better understand how your organisation is executing its strategy.
Our intention is to give you more information about each strategic driver and the initiatives which contribute to it. We're also planning on giving strategic drivers the ability to have child strategic drivers, which some of you have requested. Further down the track, our intention is to introduce maps which show how initiatives and their benefits and/or deliverables contribute to strategic drivers.
At this stage, we plan to do an initial release in early February 2023. As always, please get in touch if you have any questions or would like to have a look at our prototypes.
Initial Release
Our initial focus is replacement of the current strategic driver details page with much fuller information. Instead of one page with strategic driver information, you have access to a storyboard and side panel of tabs containing more detailed information. The first row of information on the storyboard relates to the strategic driver. The information in the following rows relates to the initiatives contributing to this strategic driver. Below are screenshots showing these changes in more detail. Note that the version we end up releasing may look different from the prototype image below.
Current strategic driver information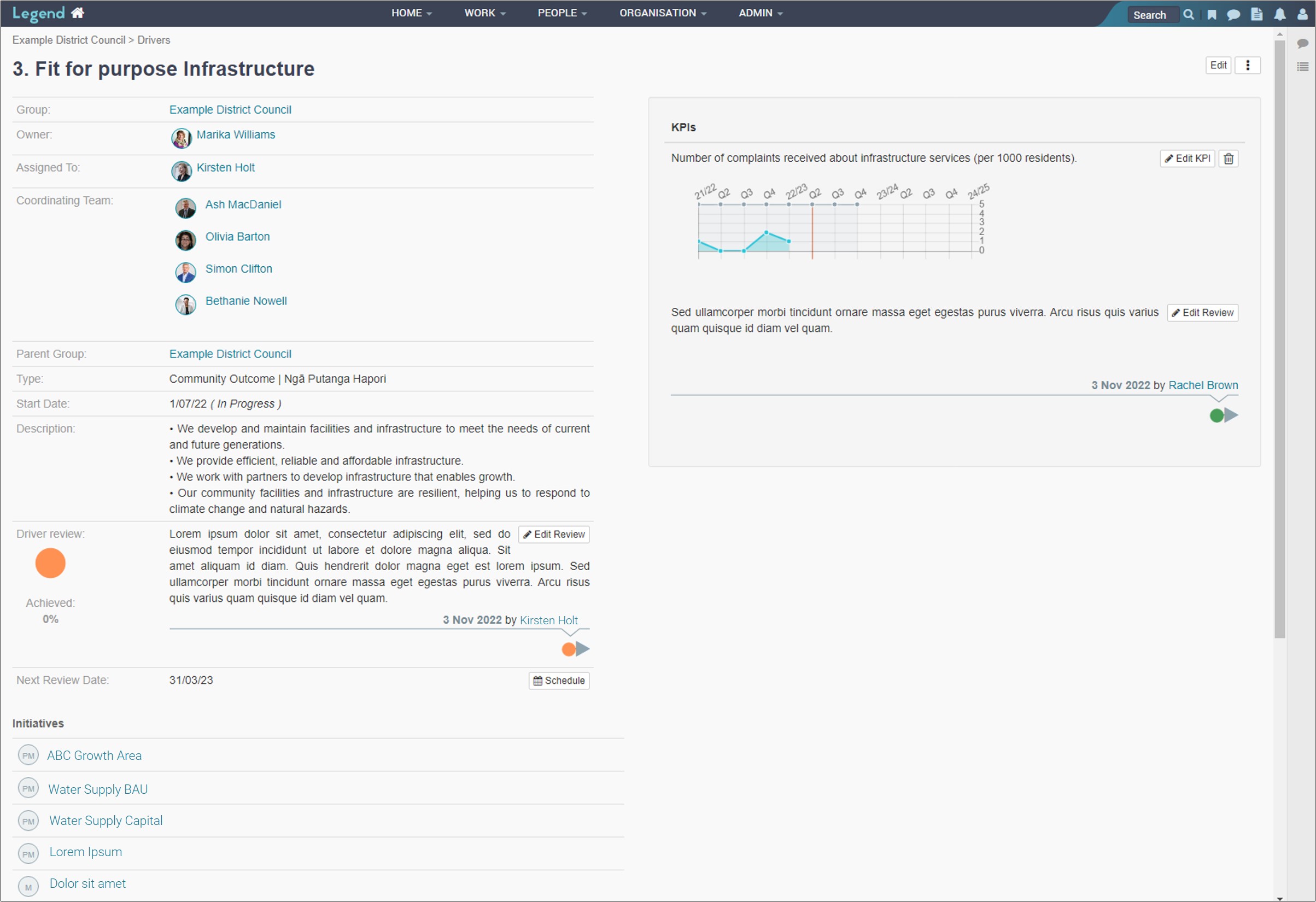 New strategic driver information