By Rachel | December 2, 2020
We're pleased to announce the release of primary filters for storyboards and tabs (Legend 9.3). This will give you more transparency and flexibility over which initiatives are included in the data displayed. We also make improvements to our prioritisation functionality.
Hosted customers will be upgraded during the evening of Sunday 6 December, pending final testing. As always, please get in touch if you have any questions or comments.
Primary Filters
This release introduces primary filters to most storyboards and lefthand tabs. To change the default filter, click on the text next to the storyboard heading. There are options to filter the information based on class, initiative status and prioritisation. Class refers to our classification of work and people into programmes, projects, activities, services, concepts, ideas, groups and teams.
The screenshots below show the filters on the programme storyboard and structure tab.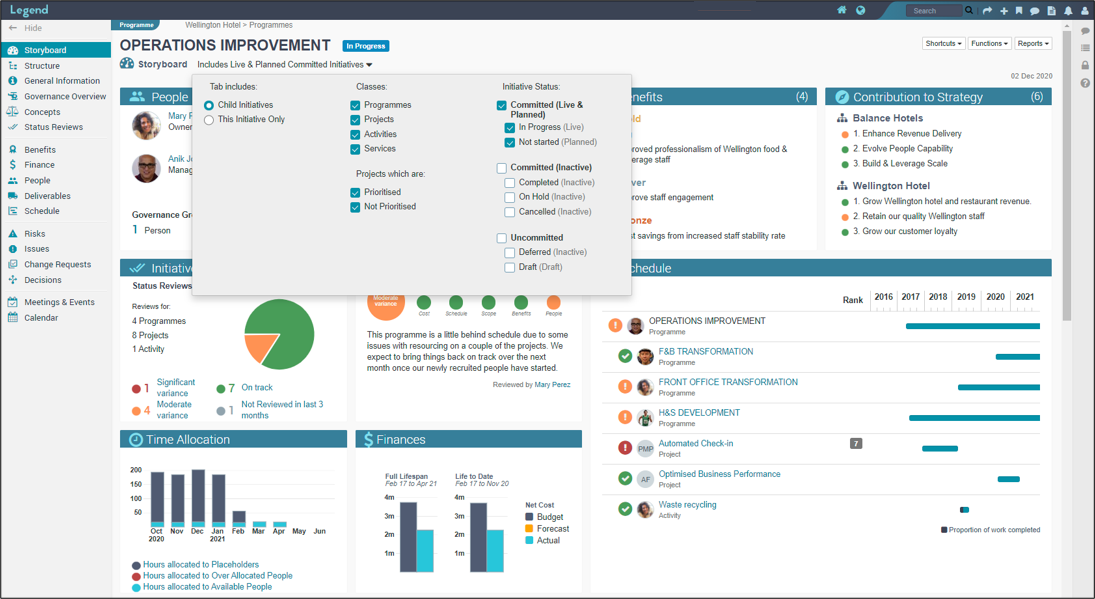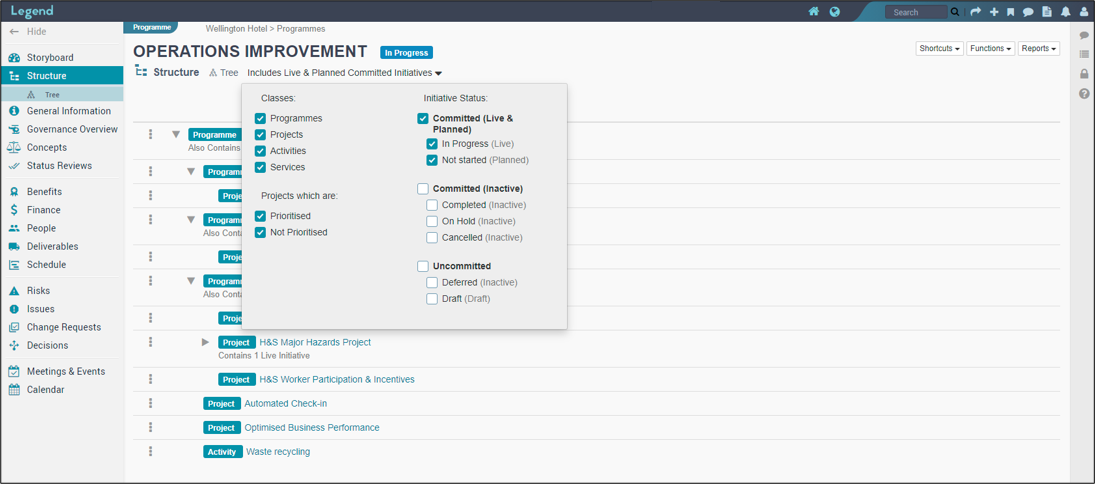 Improvements to Prioritisation
Up until now you've had the option to prioritise projects and concepts (formerly known as business cases) by either ranking manually or using prioritisation scores to rank them. In 9.3 we introduce another option which allows you to add prioritisation scores and then manually rank them. For options which involve manual prioritisation (with or without scores) we also add the ability to identify what funds you have available. This means you can limit the initiatives you rank to those you have the funds to deliver. The screenshot below shows the new prioritisation option. If you are interested using this additional functionality please get in touch.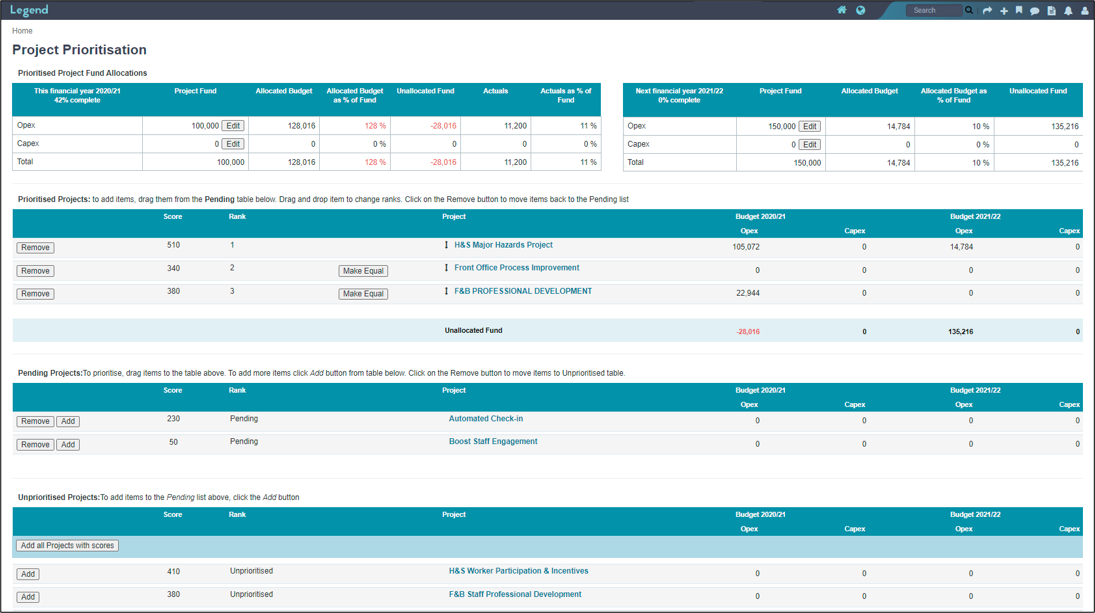 Other Changes
Other changes we've made include:
Business cases are now called concepts, in response to requests from some of you.
You can add conversations directly from table views such as the ideas tab on the home page and the deliverables, tasks and risks tabs for initiatives and groups.
Groups now have tabs displaying their initiatives' deliverables, risks, issues, change requests and decisions.
Portfolios now have tabs displaying their initiatives' finances, deliverables, risks, issues, change requests and decisions.
Storyboard pop-ups on the strategy, benefits and risk bricks now show lists of items which don't fulfill the brick's criteria as well as those which do.
A separate global security flag has been added to allow people to prioritise projects and concepts.
Configuration of the priority dimensions is more flexible as it now allows you to disable items on the scale.
See here for a full list of changes and bug fixes.