Simplify business
See all the work business groups are responsible for (includes BAU work as well as project work.) This is achieved through the unification of the business groups and work into one structure.
View information consistently no matter what it relates to (Projects, activities, operational BAU services, programmes or portfolios).
Manage projects of any scale easily with our fully-featured project toolkit. This toolkit supports different modes of operating, including agile, waterfall and lean.

Connect your people
Your teams are always up-to-speed as managers, stakeholders and staff work together in collaborative portals.
Your people can access, control and collaborate on their work through their own dedicated Homepage.
Strengthen the relationships between people working in core business and those dedicated to change projects through the collaborative and transparent nature of our software.

Organisational transparency
Break down isolationist behaviour and help build scarce in-house project management capability by 'crowdsourcing projects'.
Keep everyone in the business informed in real-time though simple five minute status reviews across projects and programmes.
Use your all-of-business landscape to get an unparalleled view of all initiatives, including projects, across the business, on demand.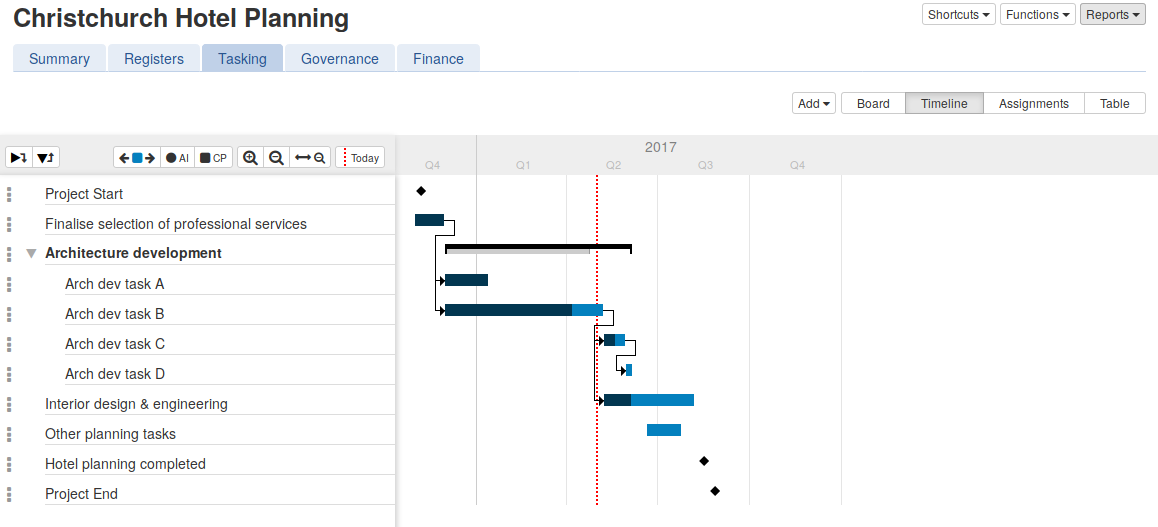 ---
Key features

Cross-cutting portfolios | Programme management | Business group management | Fully-featured project management | Activities | Core non-project BAU services | Value and delivery dashboards | All-of business landscape