Simplify business
Build business cases on-line. Collect just enough investment information to support the next major decision-point.

Prioritise all your business cases to identify high value potential initiatives.

Manage your pipeline of initiatives through the full investment lifecycle and significantly raise your project success rates.
Manage your benefits simply thoughout the investment lifecycle. Benefit ownership is key.
Connect your people
Give your EPMO people more time to advise and mentor by simplifying and increasing visability of your business cases and initiatives.
Allow your investment advisors to provide strategic updates to your senior teams and board easily through simple, visible, up-to-date information.
Help your people understand the role they play and the importance of the information they provide (whether they are focused on investment value or initiative delivery).
Connect benefit owners with the benefits they are accountable for across the business.
Organisational transparency
Give your senior managers and board members immediate access to a range of value focused dashboards.
Make it clear who is responsible for the various parts of the investment lifecycle.
Understand context and validate information on the all-of-business landscape by drilling down to value views.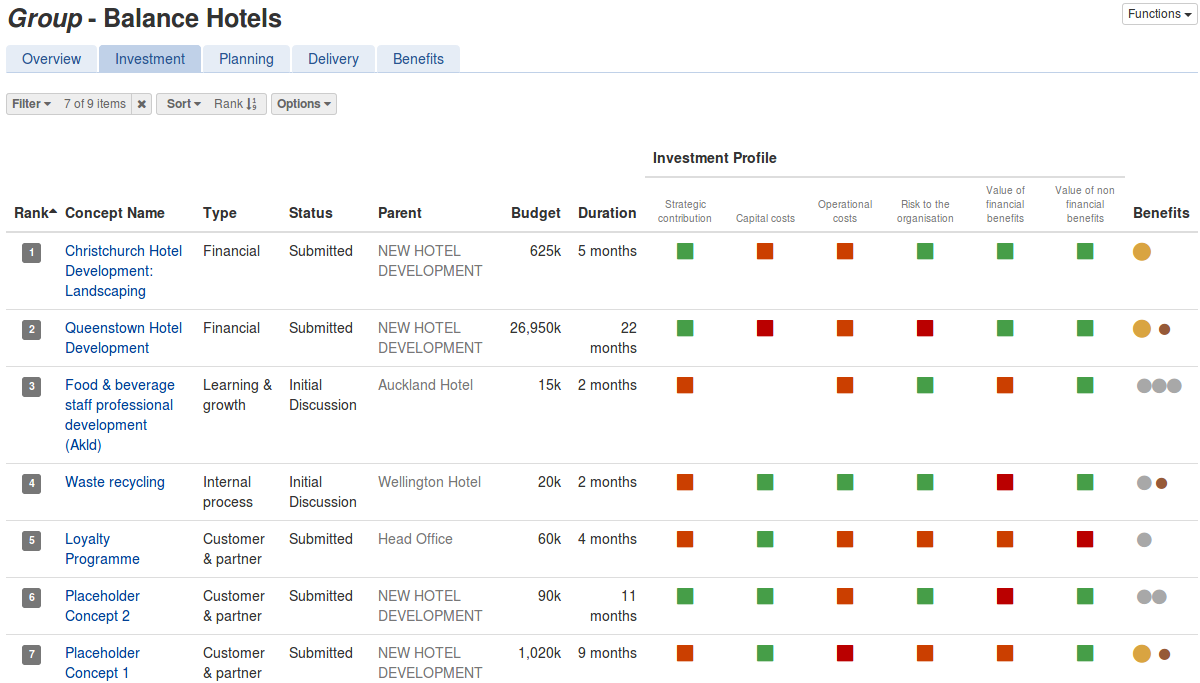 ---
Key features

On-line business cases | Investment profiling | Prioritisation and ranking | Benefits tracking | ROI visualisation | Value/investment dashboards | All-of-business landscape | Ideation | Conversations