By Rachel | October 15, 2018
i-lign 8.6 focuses on improving our support for organisation wide collaboration. This release will update our conversation feature significantly and add the ability to hashtag conversations. This work is intended to help people network across your organisation by creating and subscribing to hashtags. Once we've trialled adding hashtags to conversations, our intention is to add them to other areas of the software in future releases. As well as helping people to network, hashtags will make it easier for people to organise and access information. Our hope is that i-lign's hashtags will encourage people to work together in new ways.
This post contains some initial information on 8.6. We'll follow-up with more specific release information once we have additional detail to share with you. In the meantime, please get in touch if you have any questions or comments.
.
Conversations on your Home page
The Conversations tab on the Home page will be the main place to carry out networking activities in i-lign. As well as being able to read conversations which have been shared with them, people will be able to create or subscribe to hashtags and search for conversations which might interest them. It will have much more of a social media feel than our current tab.
Have look at the image below to give you an idea of what we're planning. As with all the images in this blog, it doesn't represent the final design. There will almost certainly be changes as we get into the development work.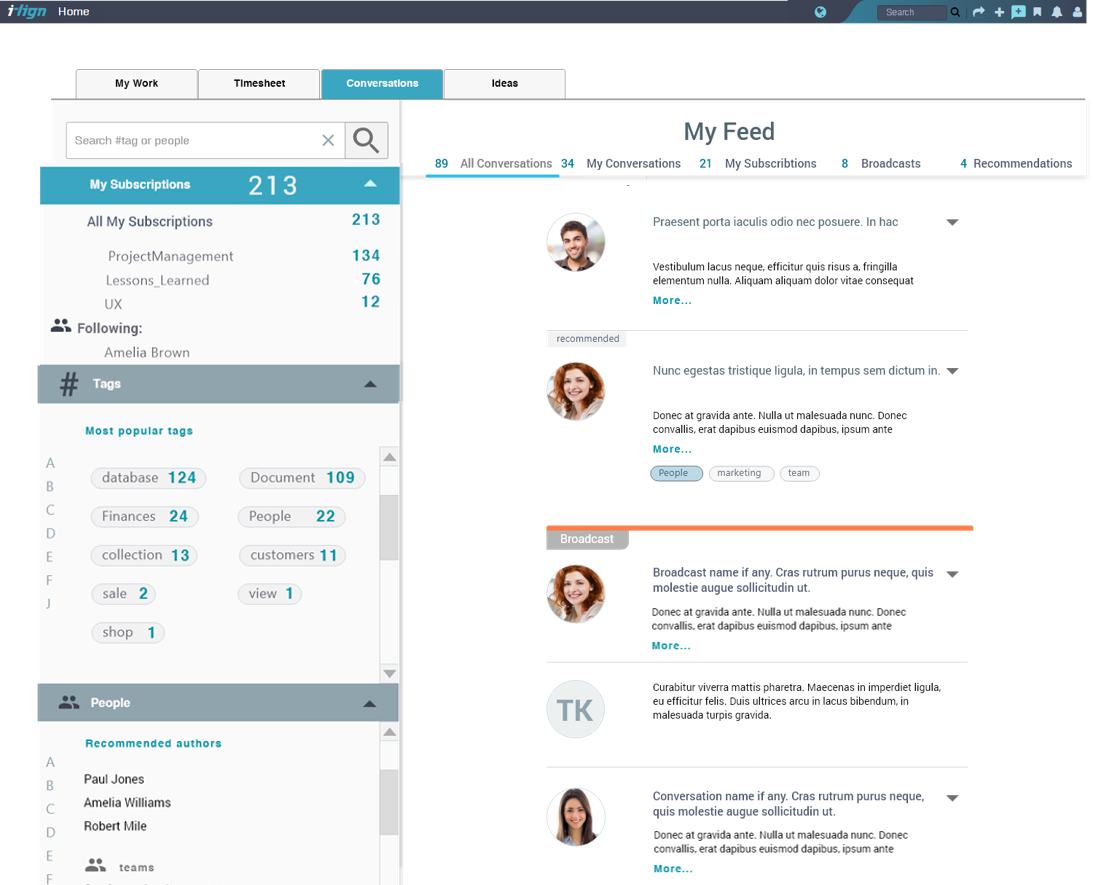 Side Panel Conversations
The Conversation Side Panels will also have a makeover. It will be much easier to add new conversations and read / reply to existing ones.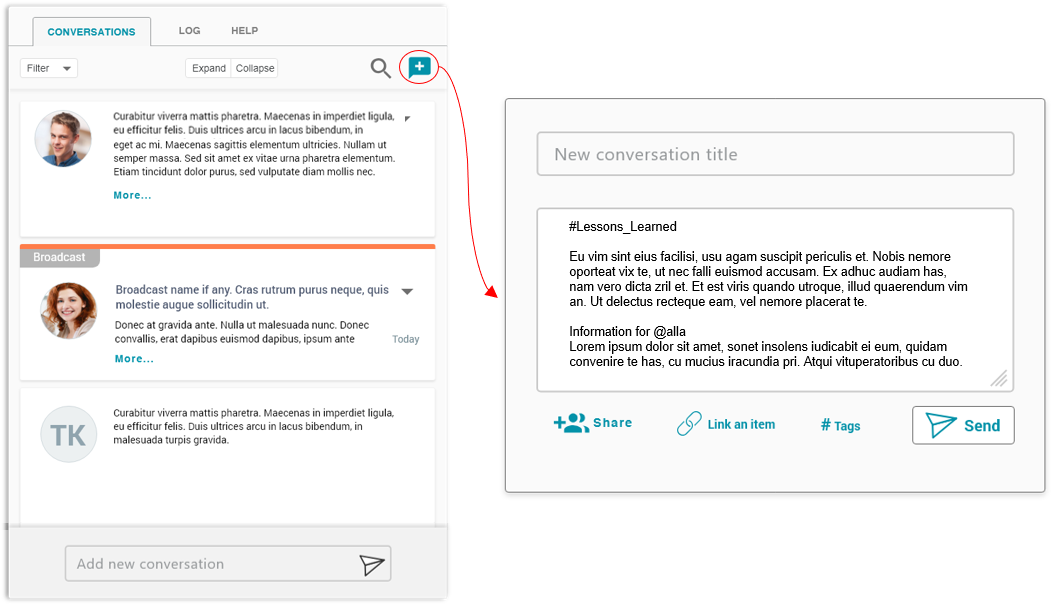 Emails and Notifications
Emails and Notifications get an upgrade too. The image below shows how an i-lign daily digest email might look.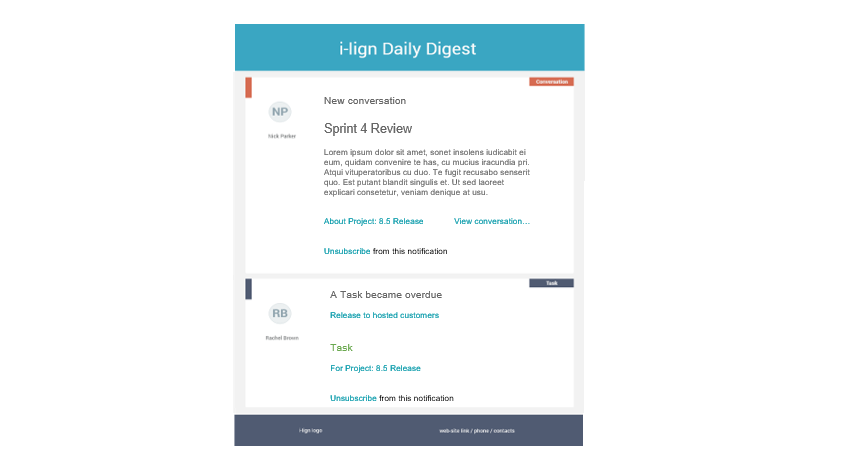 Tentative timing for release to hosted customers
Our tentative plan is to release 8.6 to hosted customers in early February 2019. As always, this timetable is subject to successful completion of development work and testing.