Simplify business
Understand the resource cost of operations / BAU work by allocating resources
Get a financial view of your business services by adding non resource costs eg via FMIS integration

Connect your people
Encourage your people to launch conversations relating to a business service either from their homepage or within the relevant business service.
Strengthen the relationships between people working in core business and those dedicated to change projects through collaboration.
Organisational transparency
Get an unparalleled view of all work, including operations / BAU work, on demand via your all-of business landscape.
View the relationship between operations / BAU work (business services) and other types of work via the value views at various levels of your organisation.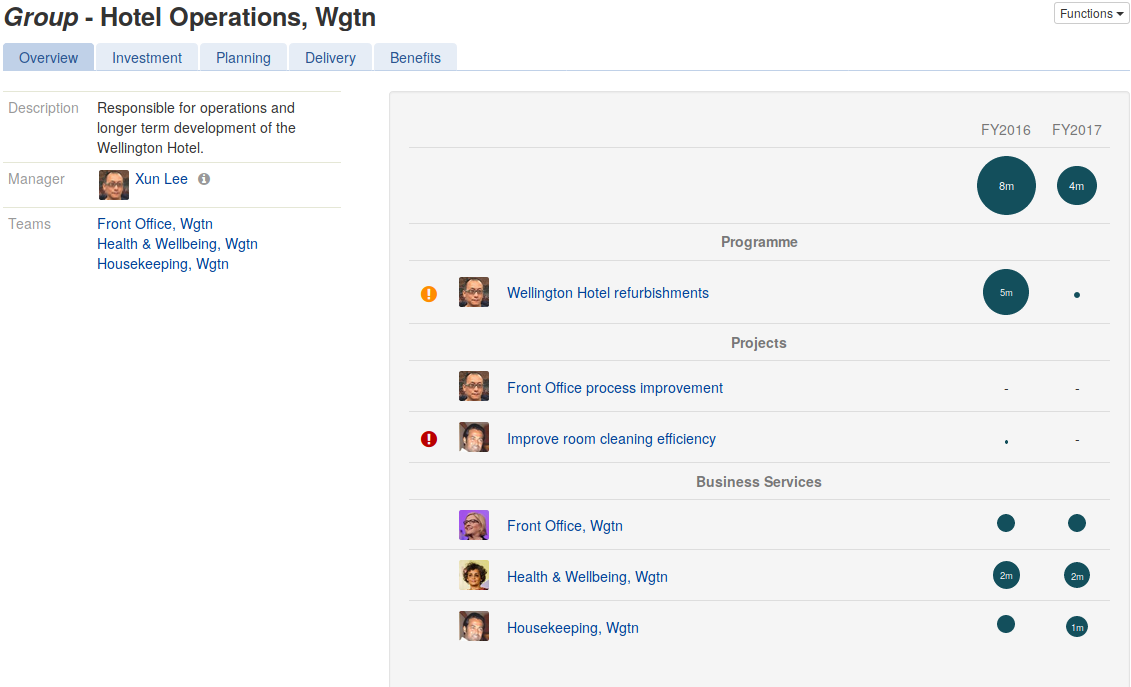 ---
Key features

Business services | Activities | Value & delivery dashboards | All-of business landscape