April 12, 2021
Information on how to tune (configure) your Finances.
---
This tutorial contains information on how to tune the financials so they are relevant to your organisation. They cover how to:
Configure your Financial Lines
Add your Chart of Accounts information
Configure your Financial Lines
This involves selecting the Financial Lines you want to display on financial views. See the Finances tab of an initiative to see how financial information is displayed.
See the screenshot below for how to configure your financial lines.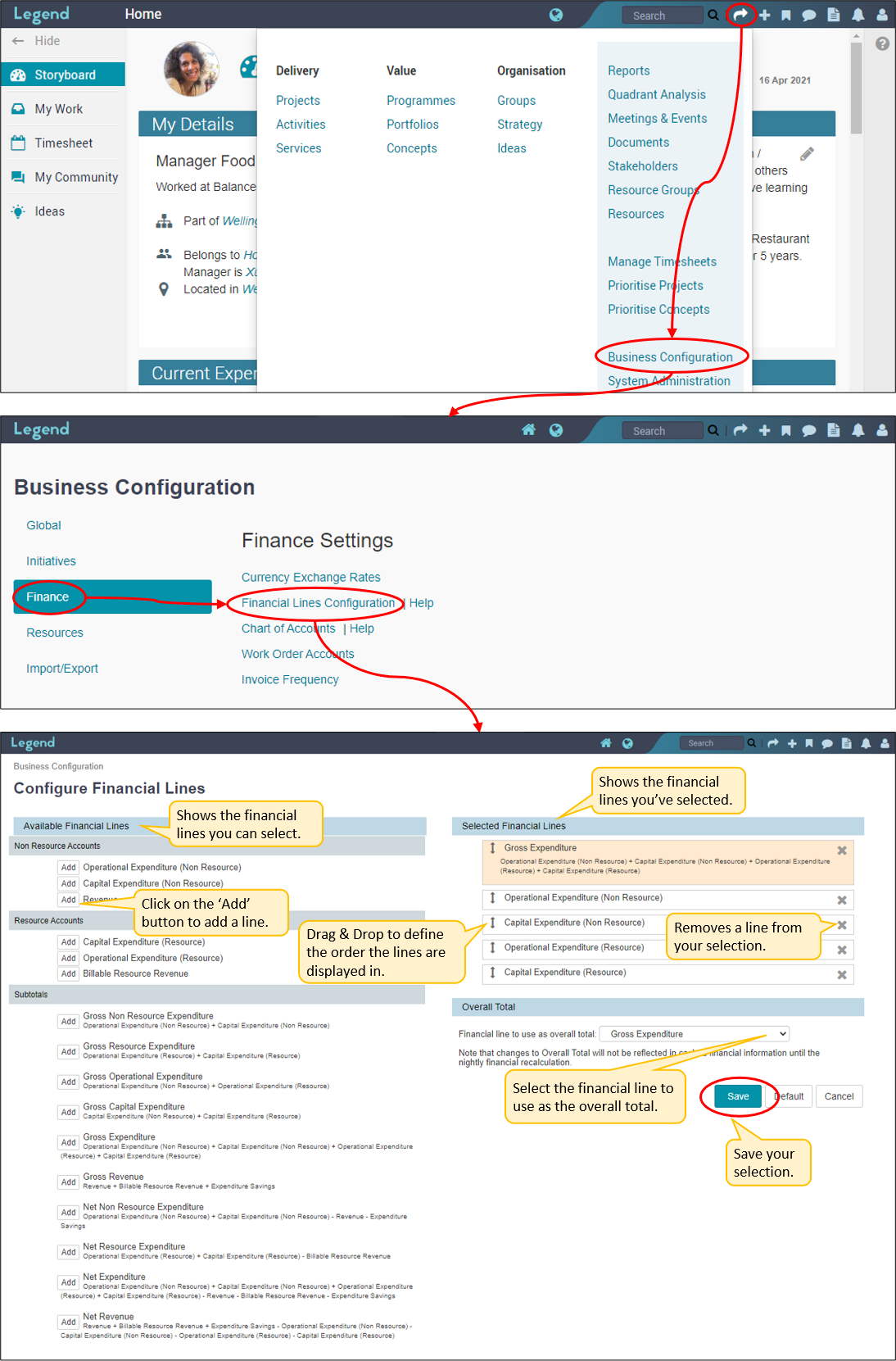 Add your Chart of Accounts information
This adds the accounts you want to see in your initiative finances eg travel, furniture, power etc. These will most likely match the relevant accounts from your organisation's financial management system (FMIS). If you are intending to import financial information from your FMIS, the relevant accounts in our application will need to match FMIS accounts.
In relation to resource accounts, there are two set up automatically:
Legend Resourcing (CAPEX)
Legend Resourcing (OPEX)
These two account codes are used for resource expenditure which is automatically calculated in the application when you use our resource allocation and/or time recording functions.
You can also add additional resource account codes for other resource expenditure which you might add manually or via financial import.
See the screenshot below for how to add chart of accounts information.