March 22, 2020
How to report on information contained in a Project or Programme.
---
Your can report on your Project or Programme by:
Linking to key online views

Producing customisable PDF reports..
Online Views
The advantage of giving people access to online views is they will see current information whenever they refer to it. You can prompt people to view information by emailing links to relevant pages. Below are some examples of online views your stakeholders may be interested in.
Storyboard Tab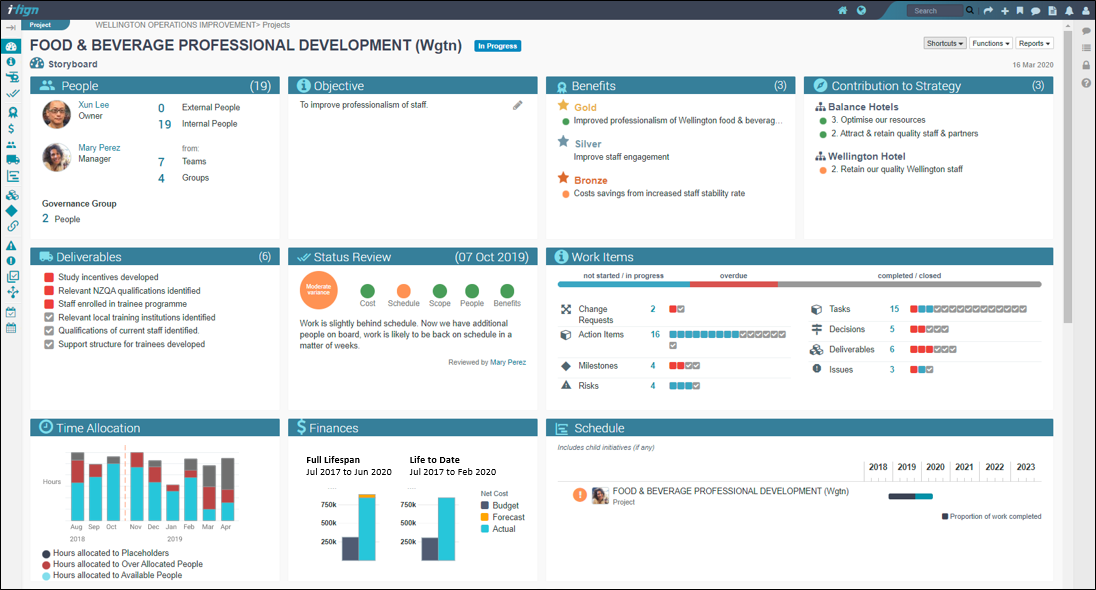 Benefits Tab (Table view)

Finance Tab (Chart view)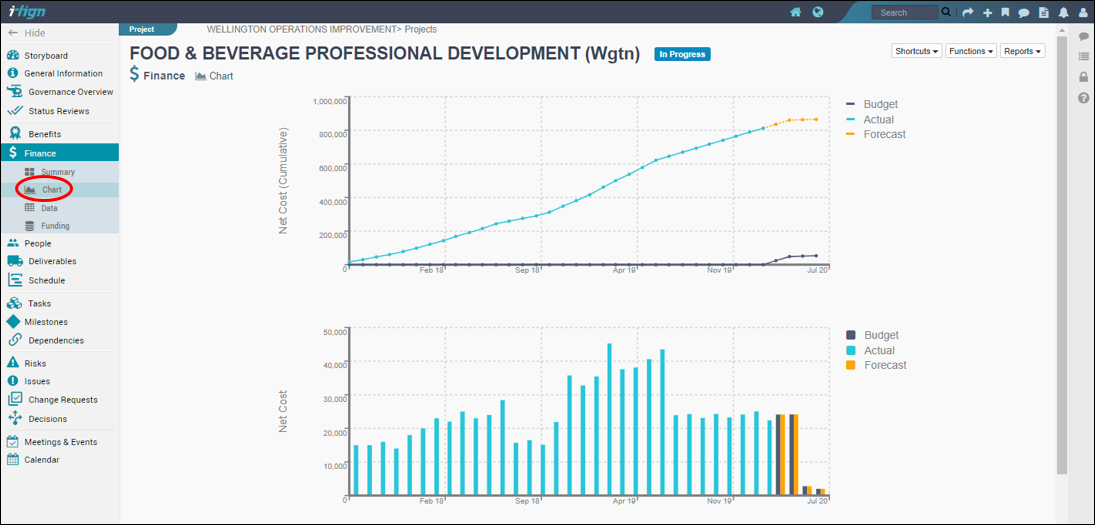 Schedule Tab (Timeline view)

PDF Reports
You can also generate customisable pdf Project or Programme reports.
Create / Edit a Report

Access an existing Report