March 22, 2020
Information on how to manage issues for a project or programme.
---
This section contains information on how to add issues to your project or programme and keep them up to date.
Issues are events or conditions which have occurred and could lead to undesirable consequences. These issues may threaten successful completion of the project or they could threaten the health of your organisation in some way. Examples of issues are: Key people being unavailable, Work taking longer than aniticipated, Benefits not being realised, Reputations being damaged, Customers or Suppliers being lost.
If your issue is related to a risk you have already identified, you can convert the risk to an issue in our application.
Add issues
Use the Shortcuts drop down button to add issues to projects/programmes. This button is viewable on most project/programme views, in the top right hand corner.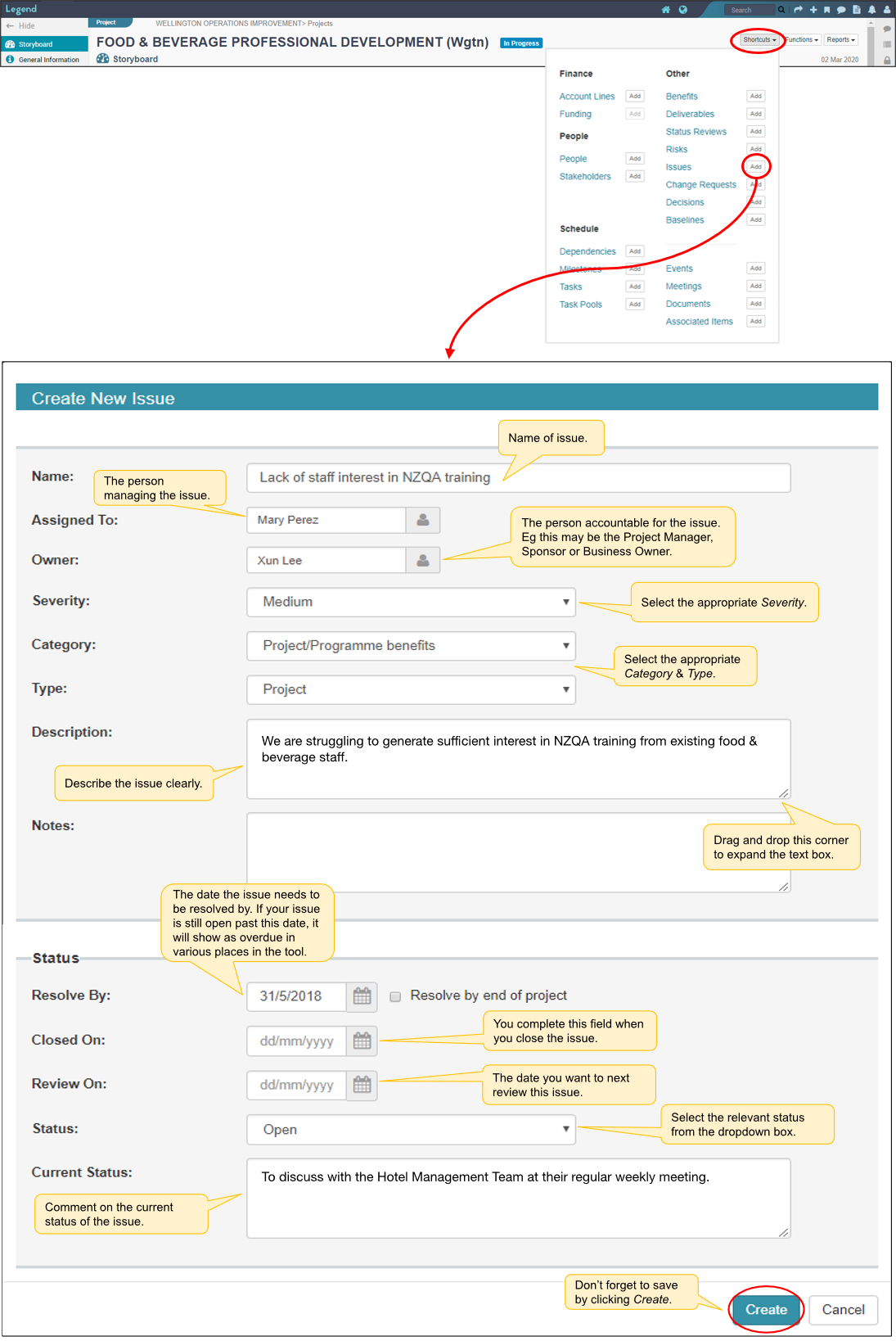 View and edit issues
Use the left hand Vertical Navigation Bar to navigate to your issues tab. This tab has two views: Table and List.