July 25, 2022
Information on how to manage decisions for a project or programme.
---
These are decisions which need to be made for the project/programme to progress effectively. They exclude change requests which are managed separately. Decisions can be made about any aspect of the project/programme. For example a decision could be about what project management methodology to use, what's in scope or which stakeholders to involve.
You can add decisions which need to be made, invite people to assess them and record details of the final decisions made. This can help avoid relitigation of decisions.
Add a decision
Use the Shortcuts drop down button to add decisions to projects/programmes. This button is viewable on most project/programme views, in the top right hand corner.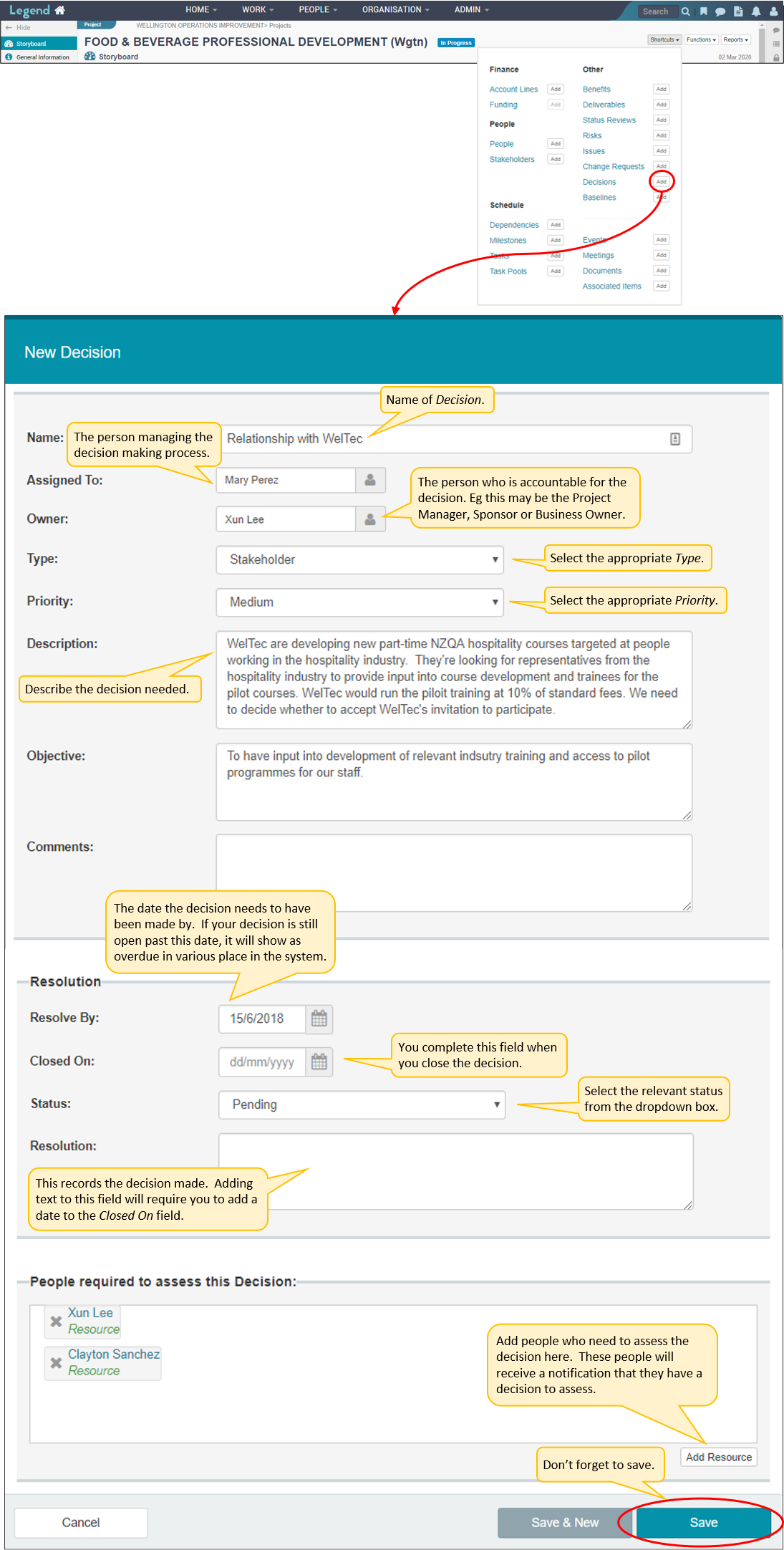 Assess a decision
People selected as assessors receive an email notification (provided their email notification is turned on). They click on the decision name to assess it. Alternatively they can go into their Home page and assess the decision from there.
Assess a decision from an email notification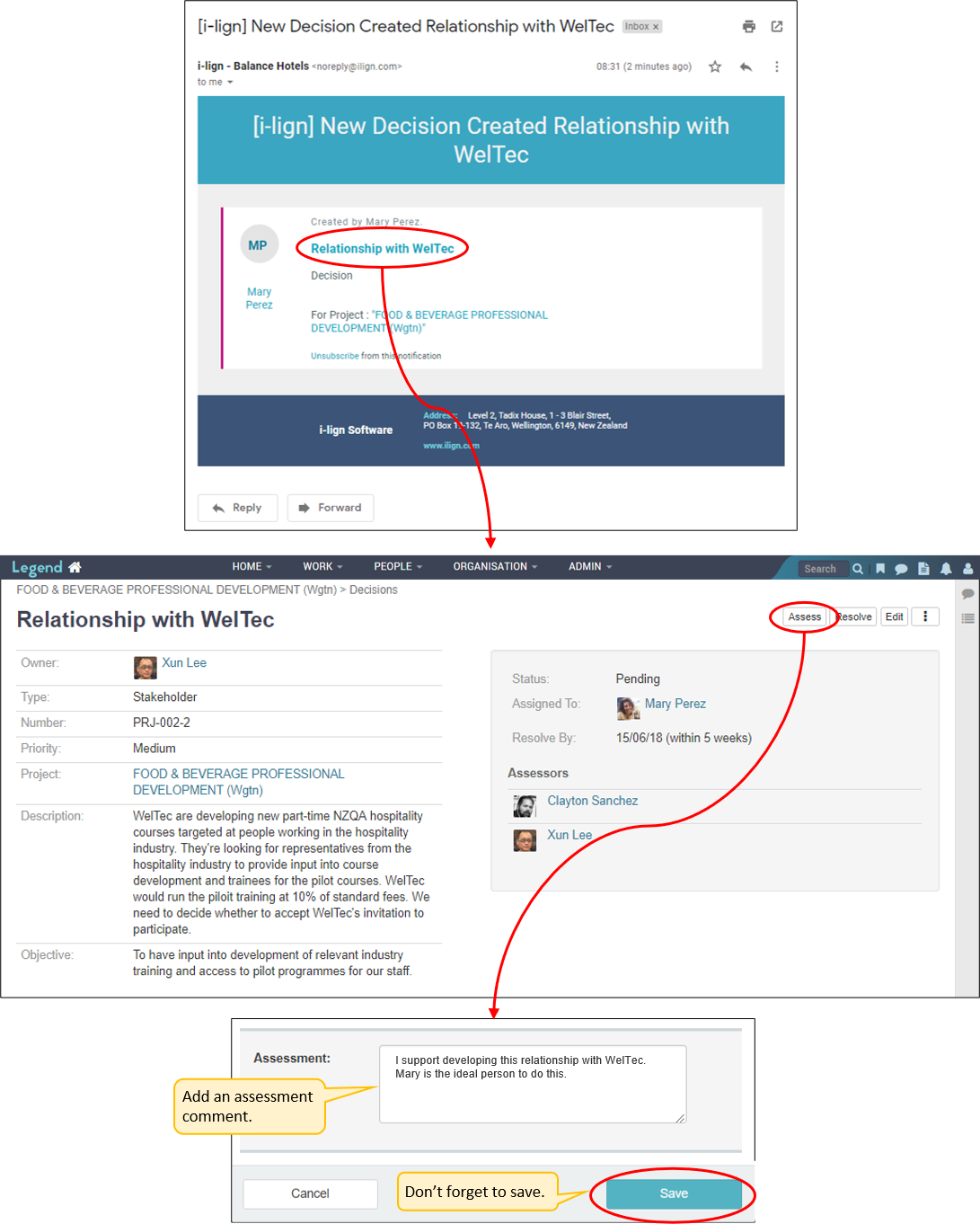 Assess a decision from the Home page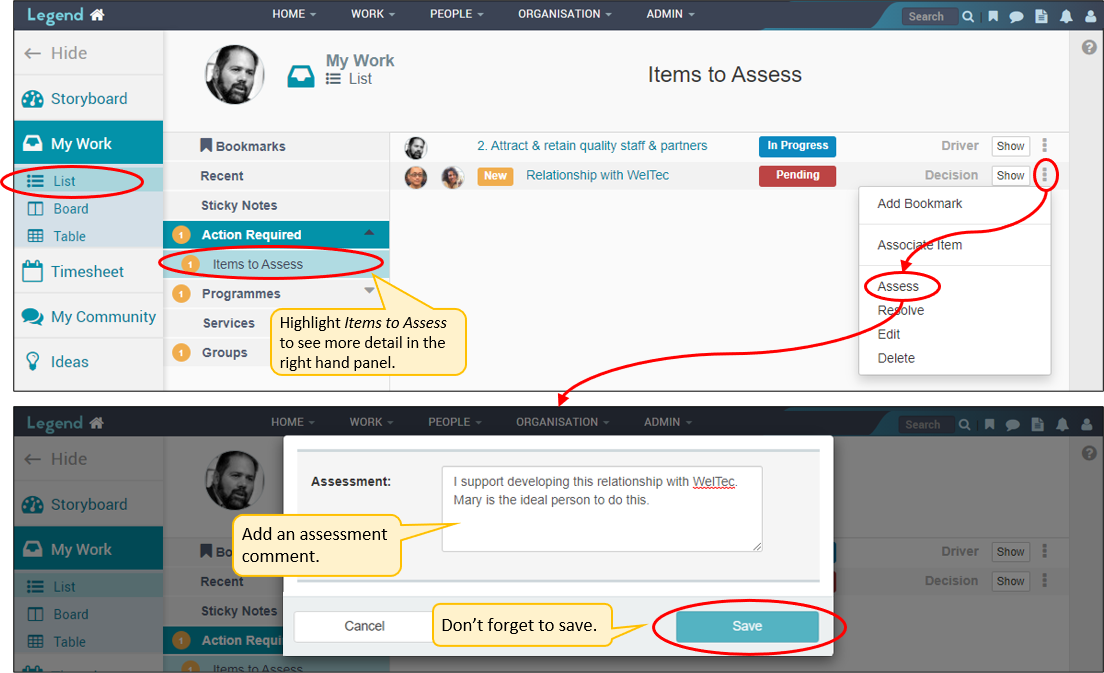 Record the decision made
Once the decision has been considered and a decision made on how to resolve it, this can be recorded either by the decision maker themselves or the project/programme manager. The process is the same as for assessing the decision except that you select the Resolve button rather than the Assess button. You can also resolve a decision from the Decision Tab of the relevant project/programme. (See screen shots below).
Record (resolve) a decision from the home page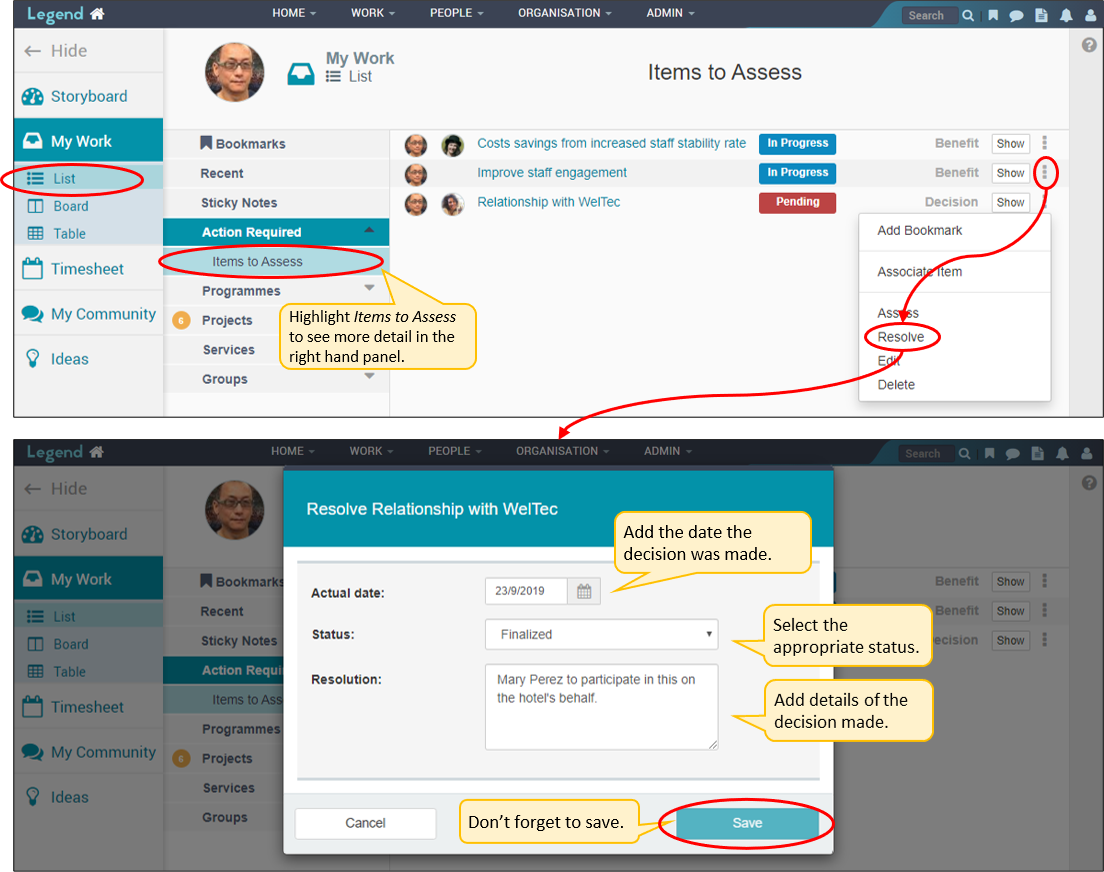 Record (resolve) a decision from the relevant project or programme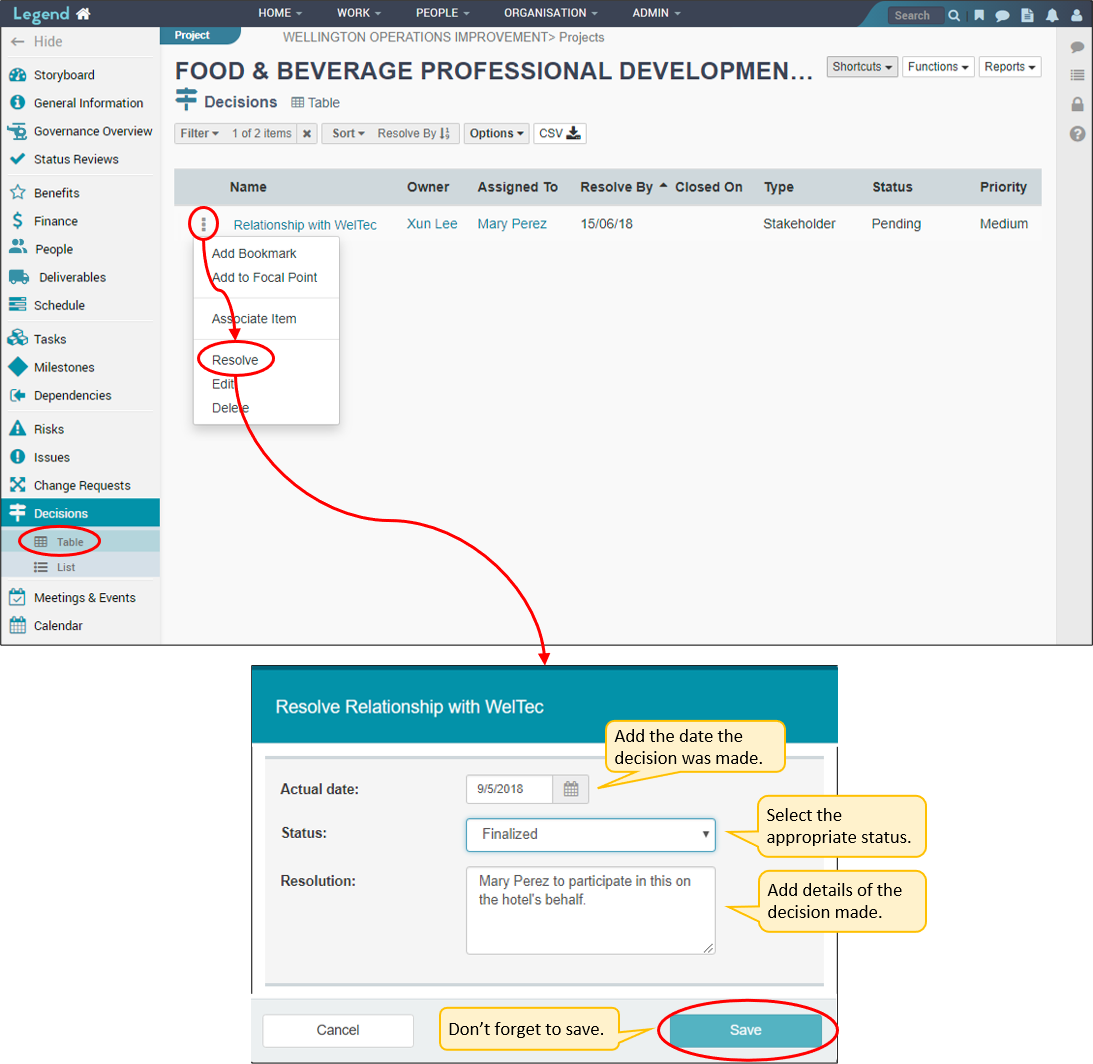 View a decision
Use the left hand Vertical Navigation Bar to navigate to your Decisions tab. This tab has two views: Table and List. The screenshot below shows you how you can view the decision.