August 5, 2020
Information on how to import resource costs using a spreadsheet template.
It's important to fully understand this import before you carry it out. The import involves removing or changing existing information such as hourly rates and effective dates.
We strongly recommend testing the upload on a test instance. Please contact us via support@ilign.com to request a temporary test instance containing your production data.
You'll need to have the following Organisation security role to be able to carry out this upload: Resource Costs: Manage.
Create your file
You can download this Microsoft Excel spreadsheet to add the data you want to upload. Once data entry is complete, you'll need to convert the spreadsheet to a tab delimited text file for import.
This import updates the following fields. All fields are mandatory, meaning that you need to add the information whether or not you are changing it.
User ID Mandatory. This is not changed, it's used to identify the resource. Note if Realms are used, then format needs to be Realm\UserID. Please contact us via support@ilign.com to find out what Realm information needs to be added.
Currency Mandatory. The exact abbreviation needs to be used eg NZD. The currency will need to have been set up in your Organisation's Global Settings, using the ISO4217 format. The template has a dropdown box you can use to add your organisation's currency settings in the correct format.
Cost per hour Mandatory.
Billable per hour Mandatory.
Effective date Mandatory. Use dd/mm/yy.
Update project costs? Mandatory. If you select TRUE then all projects assigned to the particular resource will be updated with the resource's new costs from the effective date you have specified. This includes completed projects. If you select FALSE then none of the existing projects assigned to the particular resource will have their costs updated with the resource's new costs.
Note that you can download an extract showing Cost per hour and Billable per hour information for current resources as follows (provided you have the security permissions required to view resource costs).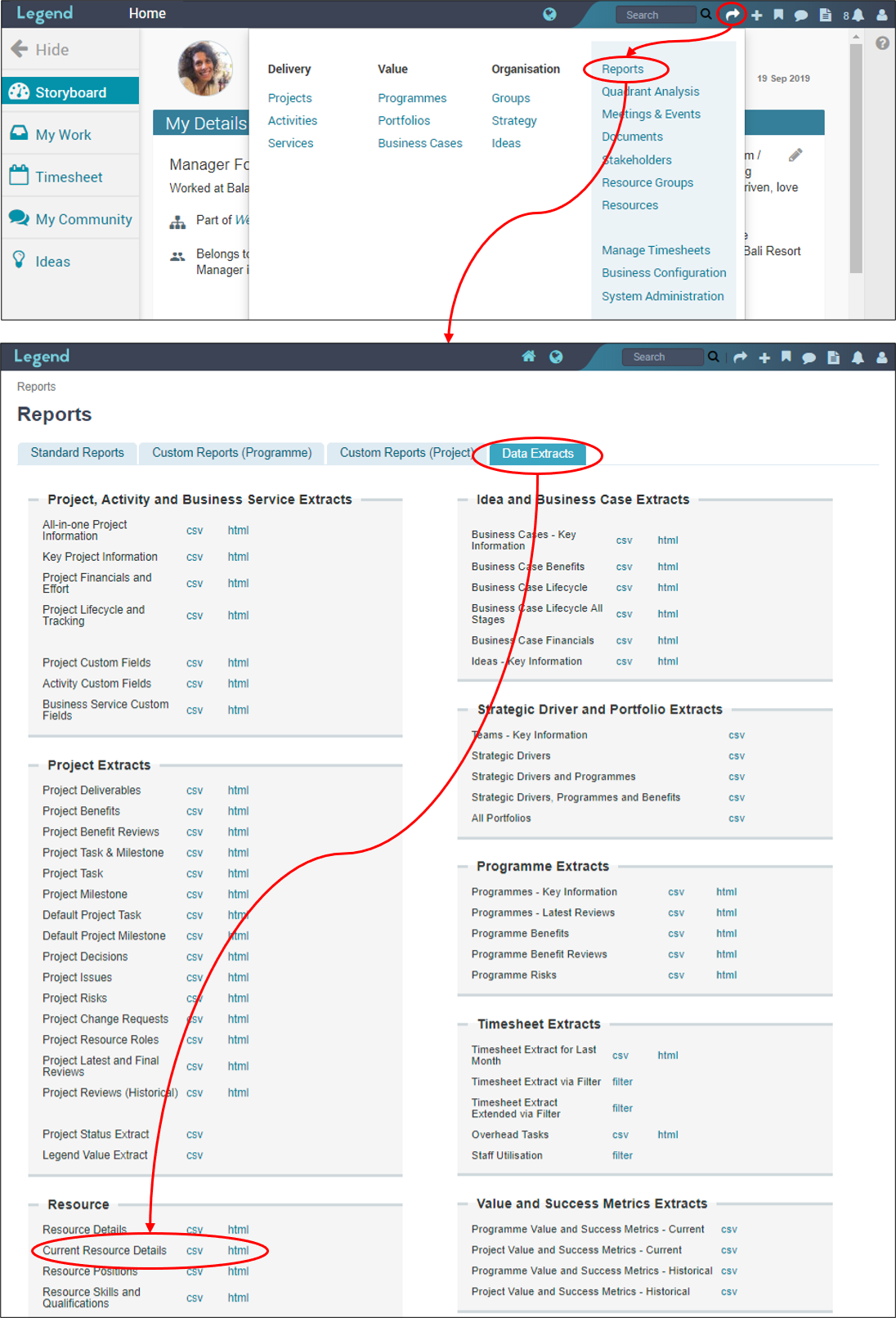 Import your resource cost information