July 25, 2022
Information on how to report on information contained in the application.
---
You can report on information contained in the application in a number of ways:
Linking to key online views
Using our standard online reports
Downloading CSV or PDFs from advanced tables
Producing customisable PDF reports
Extracting raw data to produce your own report
Online Views
The advantage of giving people access to online views is they will see current information whenever they refer to it. You can prompt people to view information by emailing links to relevant pages. Below are some examples of online views your stakeholders may be interested in.
Organisation / Group / Portfolio Storyboard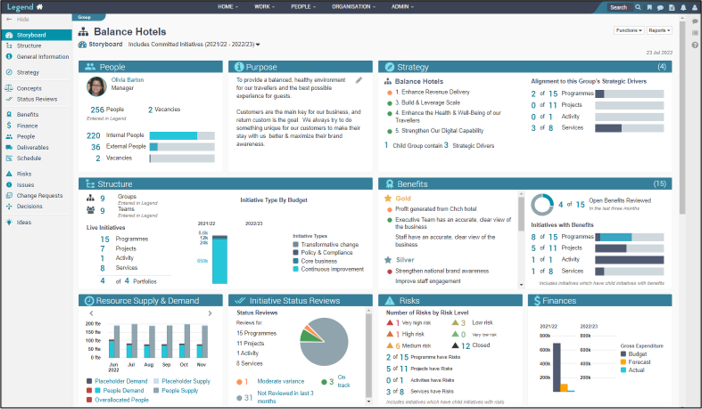 Project/Programme Storyboard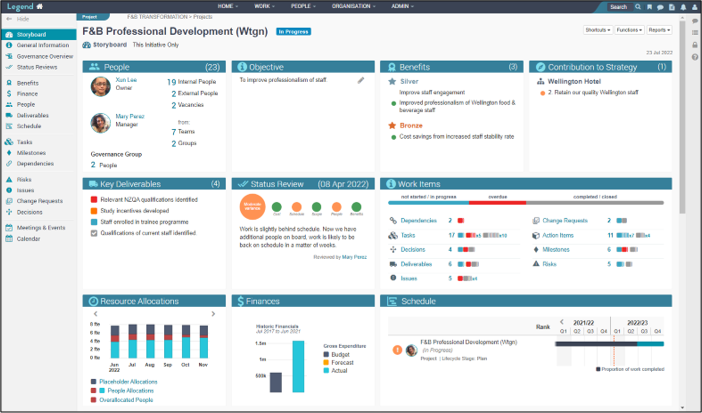 Project/Programme Governance Overview > Summary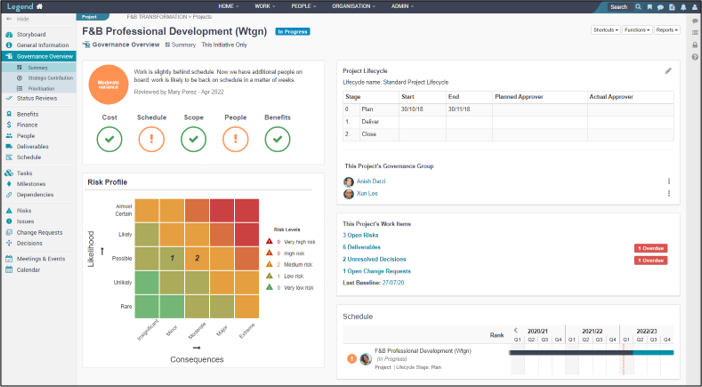 Standard Online Reports
We have some standard online reports set up. See below for how to access these.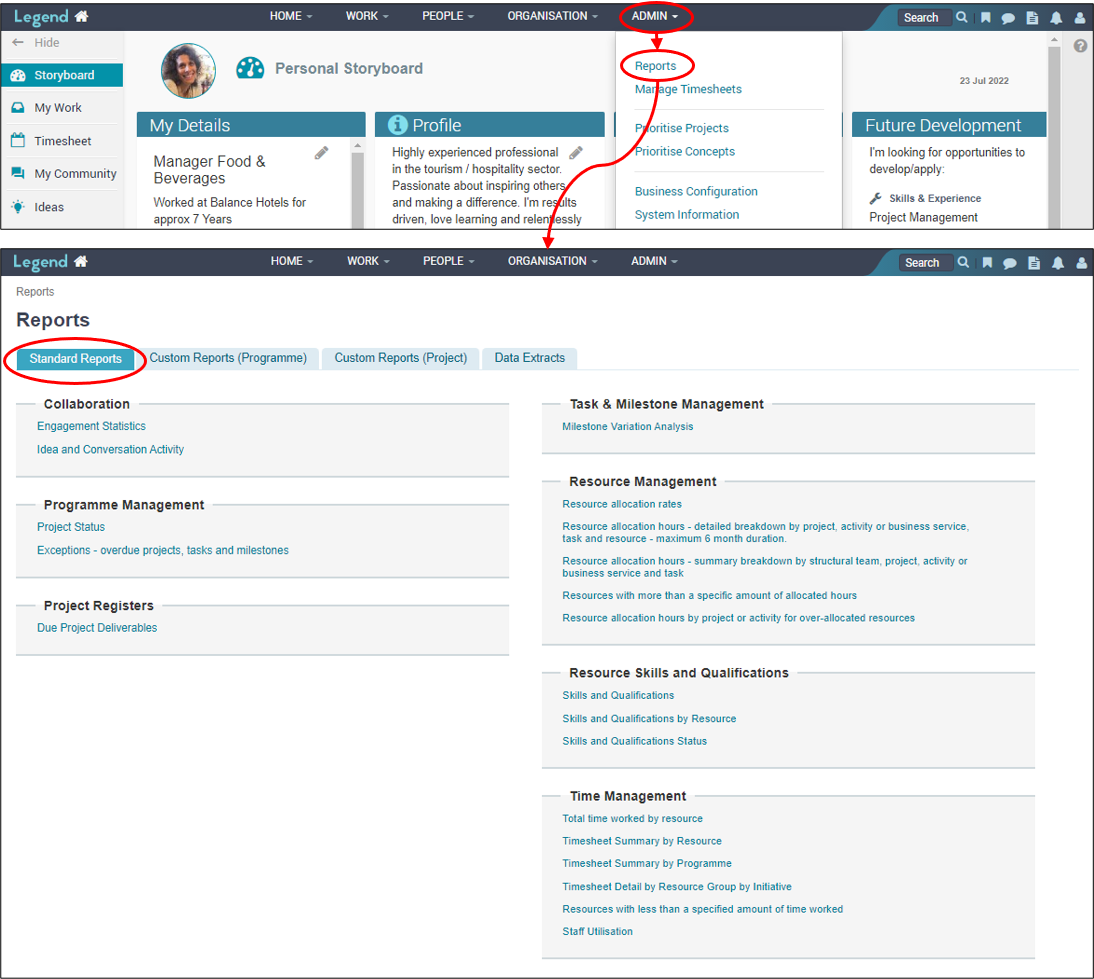 Examples of standard reports
Timesheet summary by resource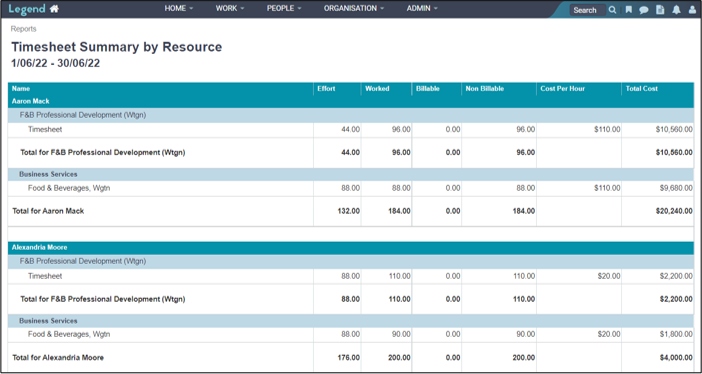 Exceptions - overdue projects, tasks and milestones

CSV or PDFs from advanced tables
There are Advanced Tables on the table views of the following tabs:
Deliverables
Schedule
Tasks
Milestones
Dependencies
Risks
Issues
Using the Advanced Table allows you to customise information prior to downloading it. Click on the Advanced Table icon and use the Filter, Sort and Options dropdown boxes to customise the information you want to see in your CSV or PDF. The screenshots below show you how to do this for risks.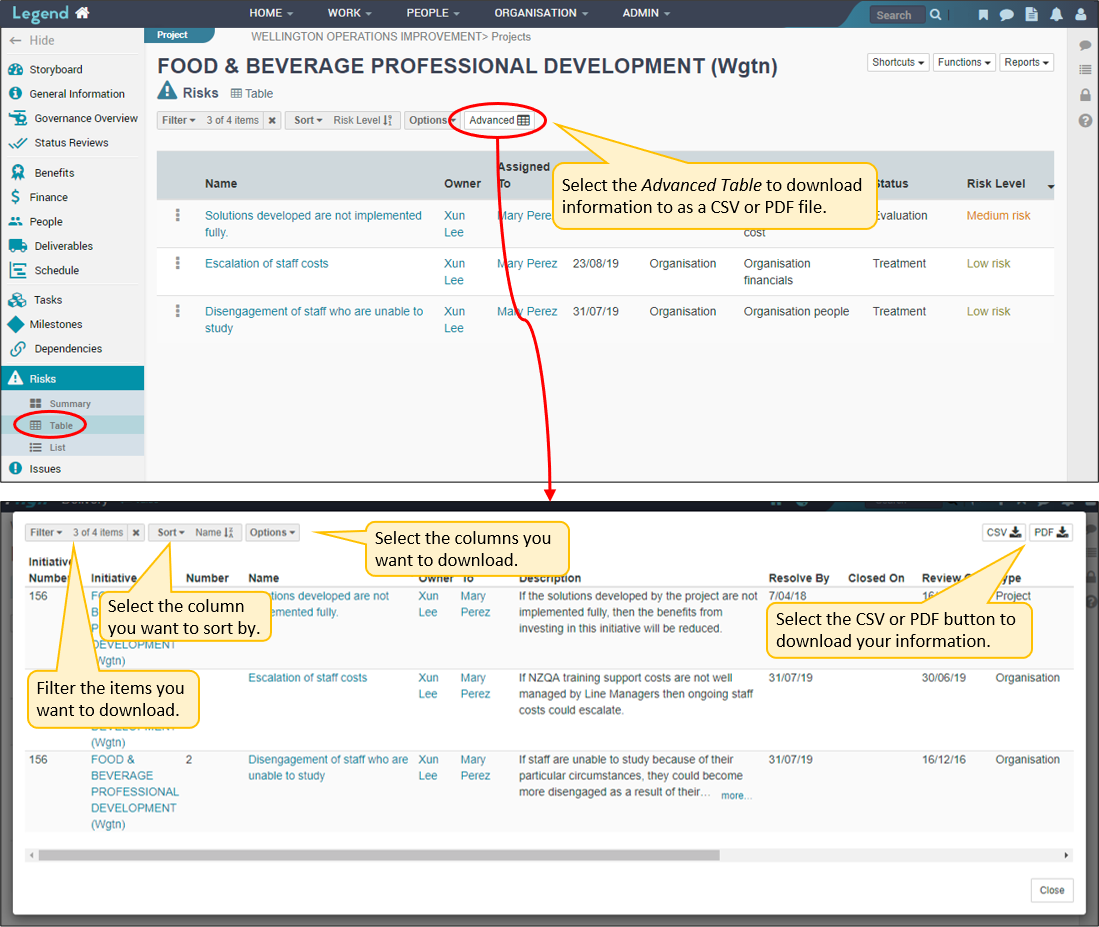 Project or Programme PDF Reports
You can generate customisable pdf project or programme reports.
Create / edit a report

Access an existing report
Once you've set up a report this can access from the Custom Reports (Project / Programme) tabs or from an individual project / programme.
From the Custom Reports tab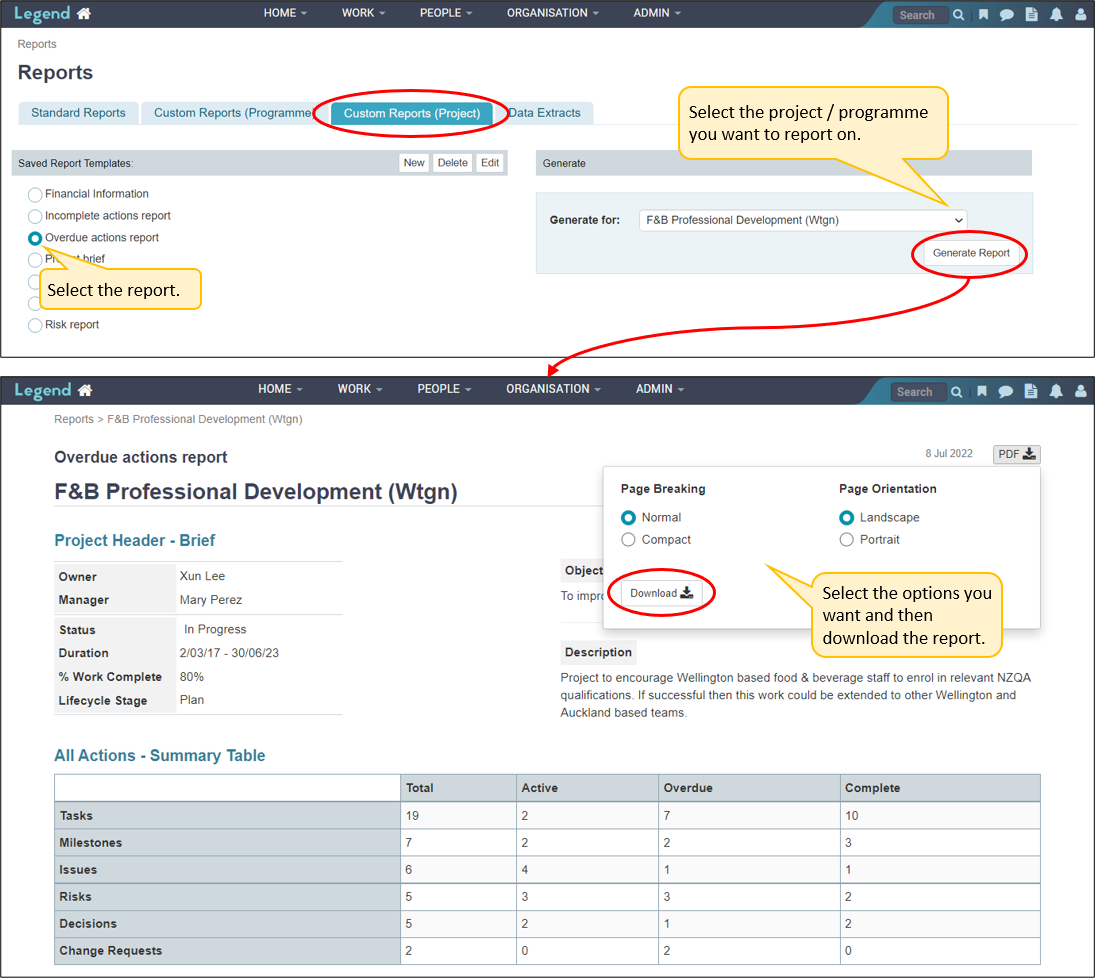 From a project or programme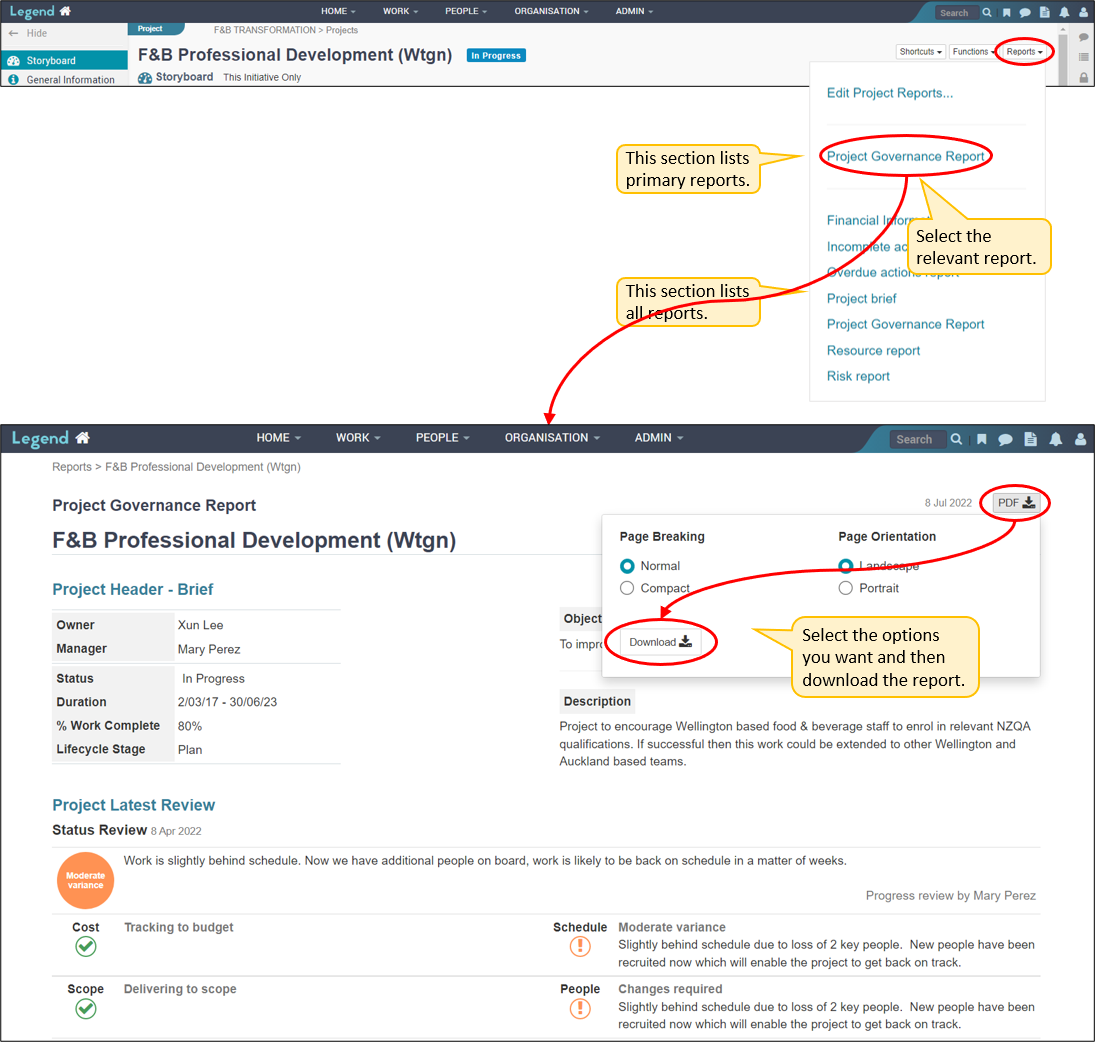 Data Extracts
We've set up a number of reports which you can use to extract your data into a csv format. Click on html link to get a view of the data you will be extracting. See below for how to access these.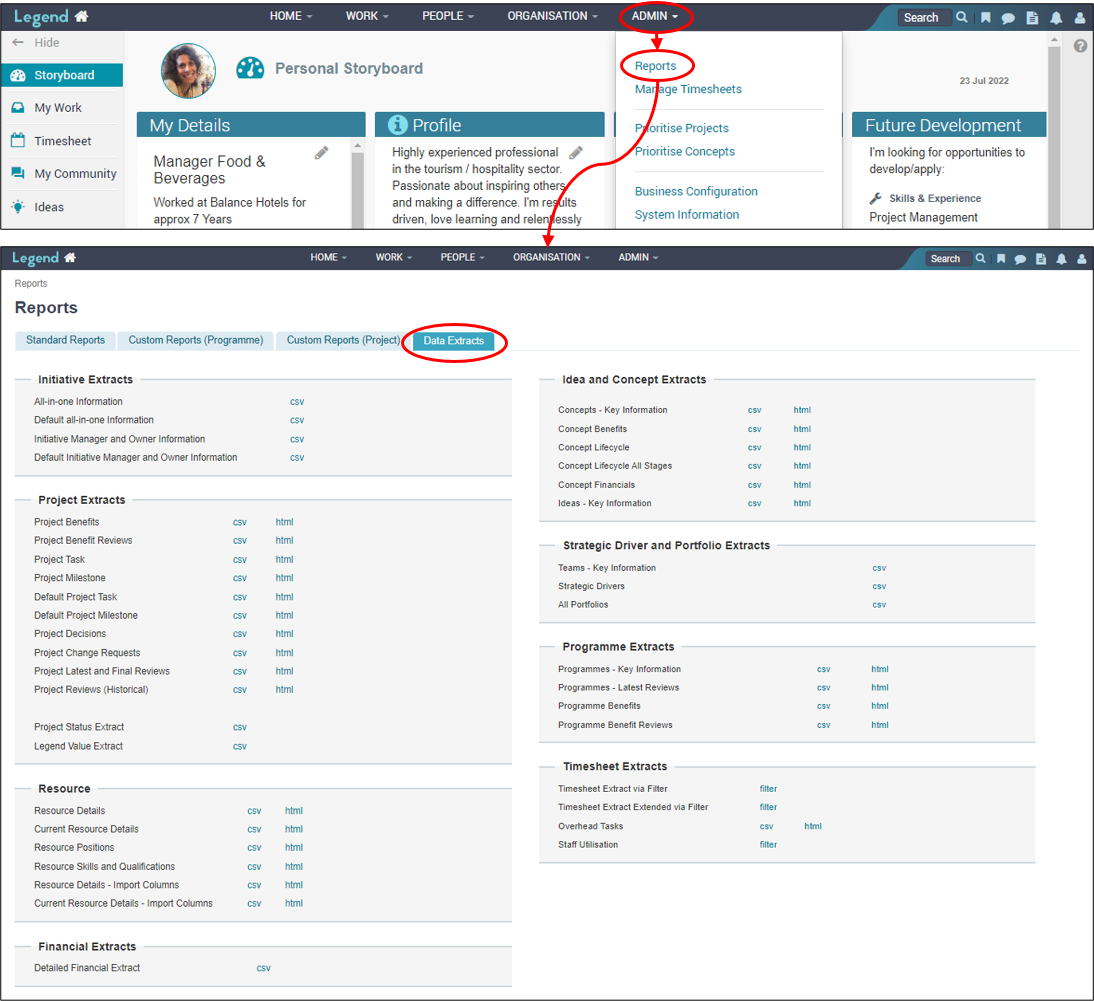 Examples of data extract reports
All-in-one information
This report extracts a large amount of data for individual initiatives in the system. Note that the 'Default' version of this report just shows the data for initiatives which are visible in the initiative lists by default. For most organisations the default report will extract data for initiatives with an 'In Progress' status and for some organisations this will include initiatives with a 'Not Started' or similar status.

Default project milestone