Simplify business
Keep everyone in the loop with simple 5-minute status reviews across projects and programmes.
Intervene early to provide support if initiatives start to slip, through immediate visibility of status reviews.
Embed risk management into day-to-day work and view key risks easily.(Consistent with ISO standards.)
Connect your people
Give your specialist risk advisors more time to advise and mentor delivery teams as they are freed up from the mechanics of risk management.

Allow problems to be resolved quickly by teams such as governance groups due to the high visibility of risks, issues and reviews.
Give boards, key stakeholders and senior managers access to real-world business intelligence so they can help their people succeed.

Organisational transparency
View RAG status throughout the tool in reports and dashboards.

View the size, nature and complexity of initiatives clearly so you can tailor govenance arrangements to fit.
Give your boards and senior teams on demand access to accurate and verifiable information to support their involvement and decision-making.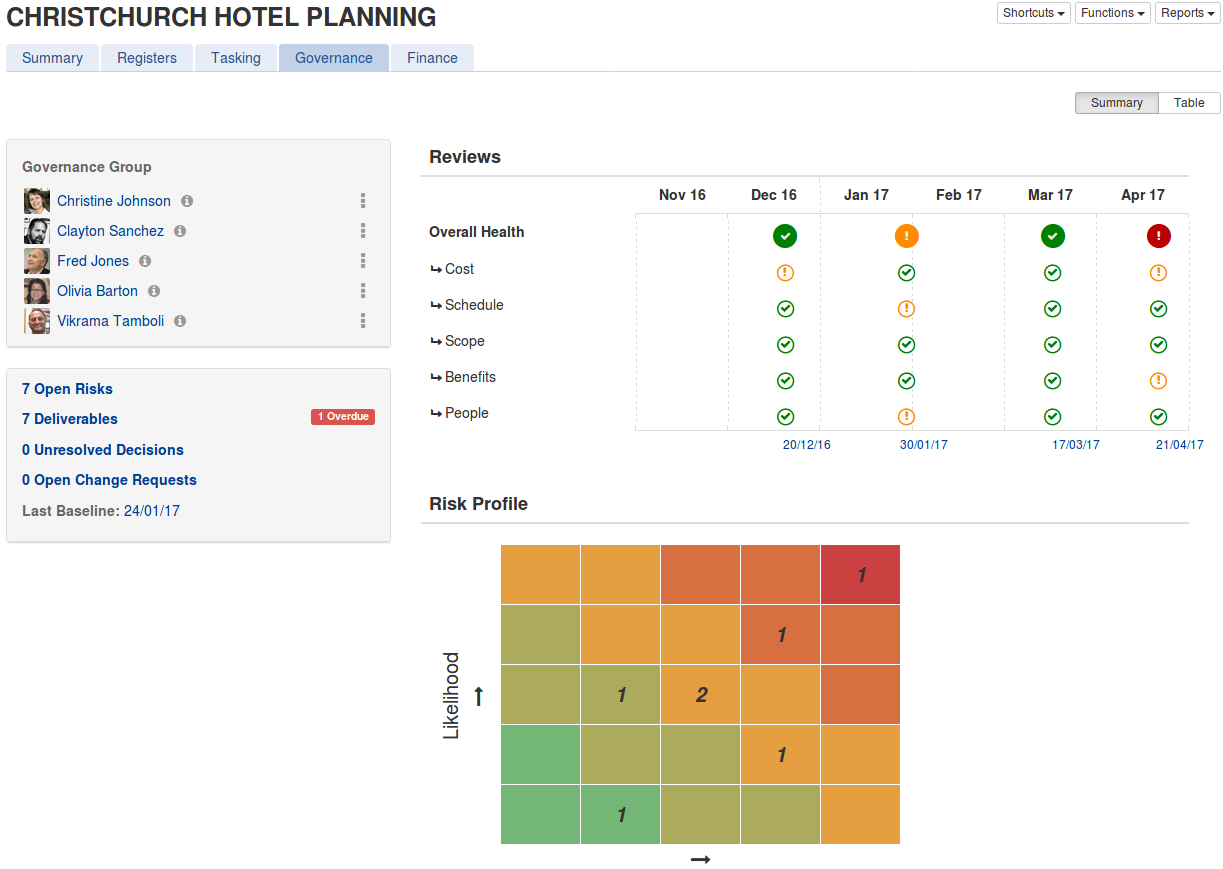 ---
Key features

Risk management | Issue management | Programme and project reviews | RAG information in dashboards, reports and the all-of-business landscape