Simplify business
Bring everyone into the mix with our simple ideation tool with conversations attached.
Launch new initiatives such as projects directly from ideas and conversations.
Support a logical and visible lifecycle from idea generation to delivery of a service / product improvement.

Connect your people
Everyone can be an innovator through submitting and commenting on ideas (stakeholders as well as your people).
Launch conversations in the context of whatever you're working on and send them to anyone.
Enable story telling through conversations. Increasingly there is a recognition that organisational storytelling (strategic narratives) are a powerful way for organisations to talk about who they are and what they aspire to.
Organisational transparency
Break down the barriers promoted by silos and standard linear workflow management through ideas and conversations.

Promote new dynamic ways of understanding interest and activity through reviewing the level of conversations attached to initatives.
Track ideas from genesis to final bottom-line realisation and value.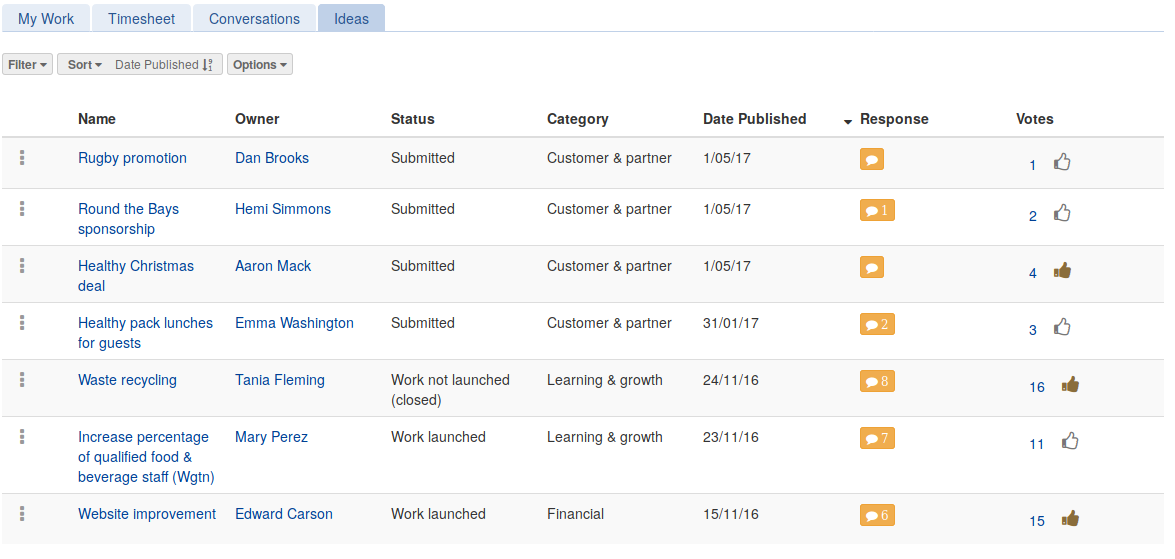 ---
Key features

Simple ideation and voting | Conversations from anywhere with anyone | New initiatives launched from ideas or conversations