Simplify business
Allow your people to record time directly from their homepage.
Identify cost variances / blowouts early.
Support senior level decision making with true enterprise financials.
Connect your people
Focus programme and projects managers on the cost of work.
Allow FMIS specialists to mentor programme and project managers around financial governance.
Build capability around financial management and governance through project crowdsourcing.

Organisational transparency
View cost of work information at project, programme and all-of-business levels.
View financials in real-time visualisations and reports.
Display cost of work and benefits in ROI visualisations.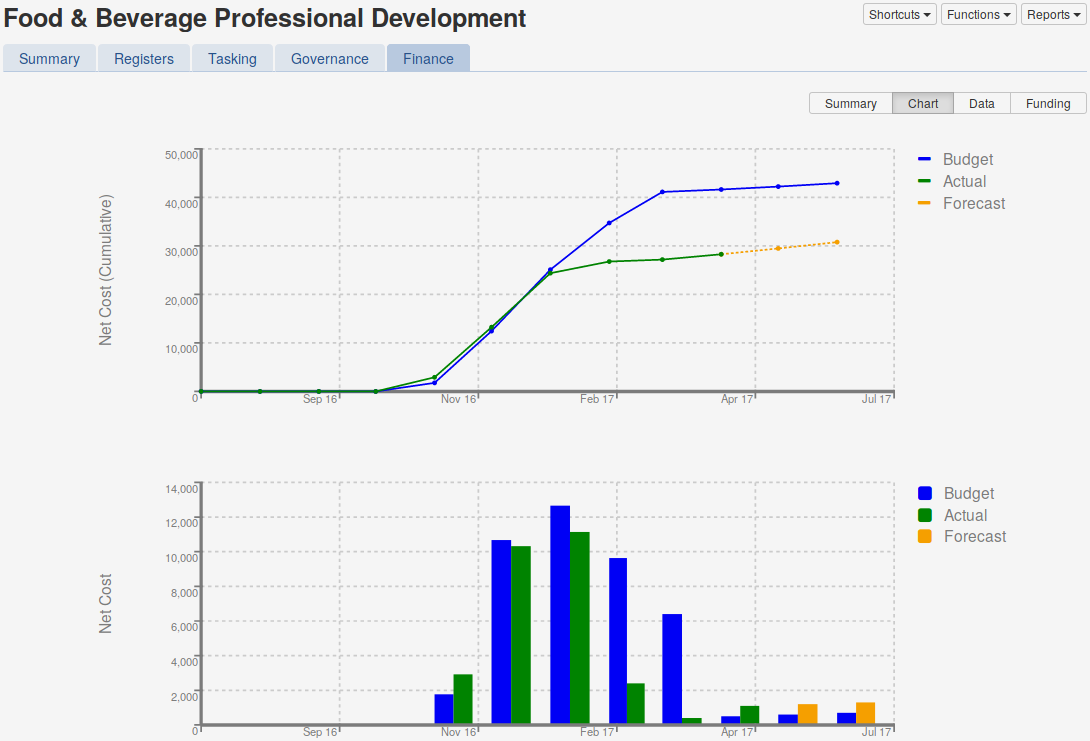 ---
Features

Time recording | Integration with corporate FMIS | Funding lines | Project budgeting and forecasting (OPEX and CAPEX) | Capitalisation of project time | Cost of work dashboards and reports