July 23, 2020
Information on how to tune (configure) your Resources.
---
This tutorial contains information on how to tune resource information so it is relevant to your organisation. It covers how to tune:
Resource Type
Positions
Location
Overhead Tasks for Timesheets
Calendars
Skills and Qualifications
Navigate to configuration view
Access to Business Configuration is via the top level navigation bar.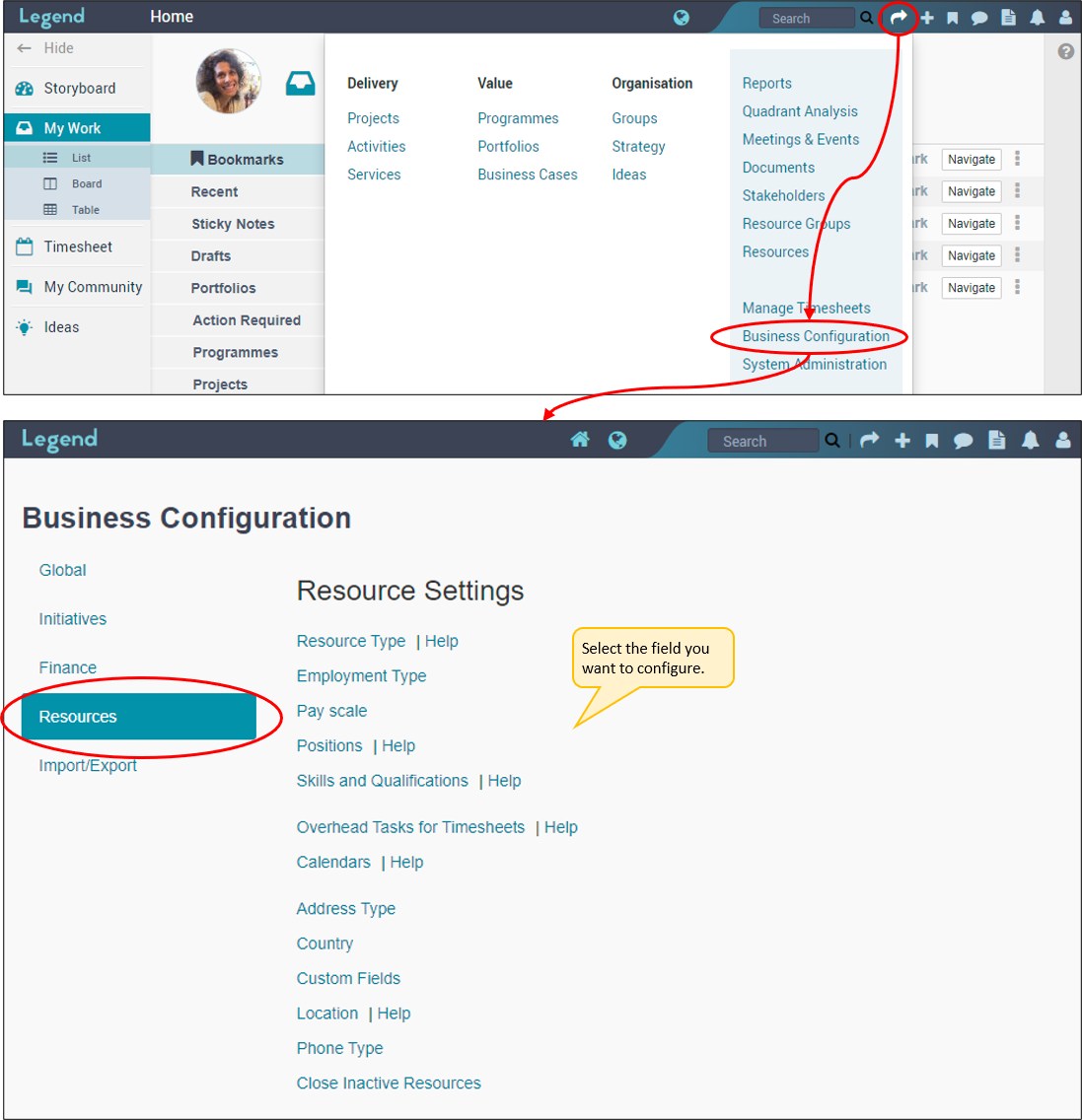 Resource Type
All Resources entered into our application must have a Resource Type. This Resource Type defines whether a Resource is internal or external to your organisation and which of the following operations apply to the Resource:
Can logon
Can be assigned to Projects, Tasks, Activities, Structural Teams, Resource Pools and Positions
Contribute to Organisational Head Count
Can be assigned to, own and manage other items
Can be a Stakeholder, can be assigned to Stakeholder Groups
Is external to your organisation, assignable to Partner Organisations.
This information is used in various places throughout the application. For example Resource Type is used to identify the number of Internal and External people on the People brick on Storyboards. It's also used in Resource Group views to categorise Resources.
With the exception of the Placeholder and Timesheet User types, all other Resource Types are configurable. The screenshot below gives an example of how you could define your Resource Types.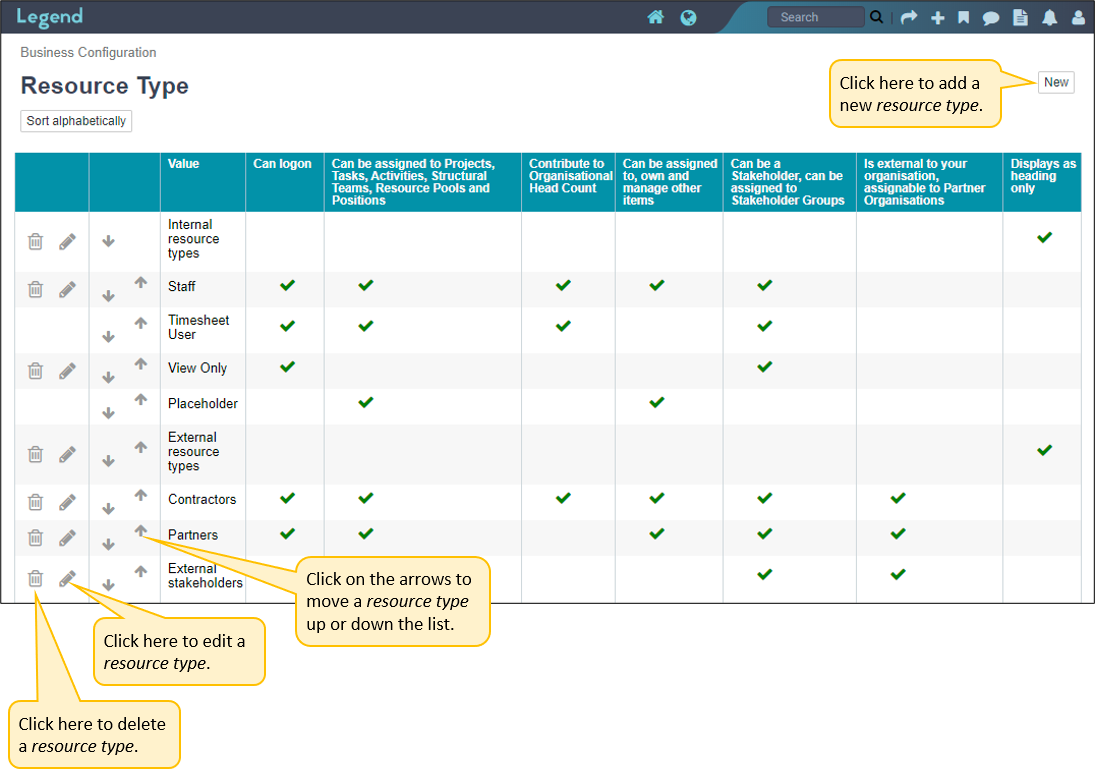 Positions
Positions refer to the generic roles within an organisation such as Manager, Administrator, Project Manager, Business Analyst etc. Setting up a list of the relevant positions for your organisation allows you to understand your resource availability by position as well as identifying people's positions in individual and team views.
The screenshot below gives an example of how a hotel chain has defined its positions.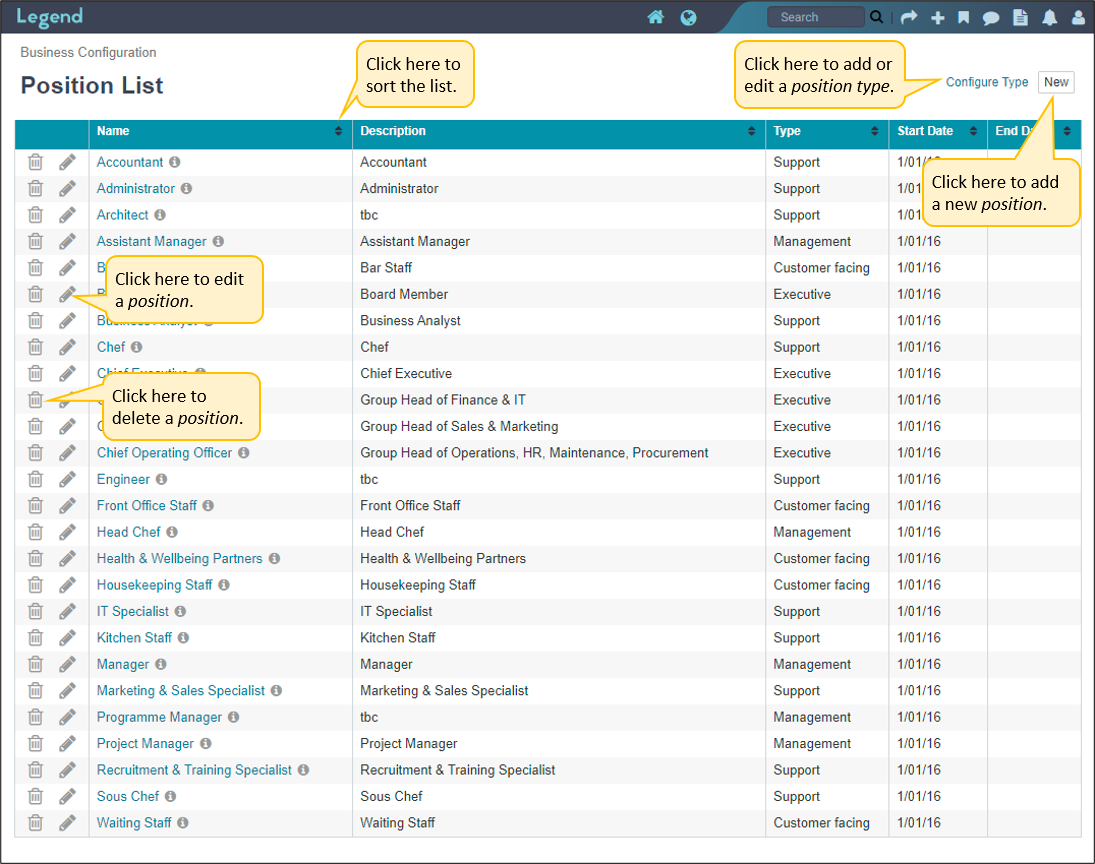 Locations
This allows you to record where people are located.

Overhead Tasks for Timesheets
You can set up Overhead Tasks to capture time spent on on leave or participation in activities such as training. Timesheet users can then add these to their Timesheets when relevant.

Calendars
The calender someone is assigned to is used by the application to show their availability. When a person is added to the application they are assigned by default to the Standard Calendar. This is a Monday to Friday, 40 hour week calendar. If you have people working part-time, you can set up alternative calendars for these people.

Skills and Qualifications
Your People can add their Skills and Qualifications from their Personal Storyboard on the Home Page. These can be Skills and Qualification they already have or those they would like to develop in the future.
You can also add Skills and Qualifications or edit existing ones (eg to correct typos) from Business Configuration.
You can search for Resources with a particular Skills and Qualifications. People's Skills and Qualifications are also listed on their Individual and Team views in the application.
Add New Skills and Qualifications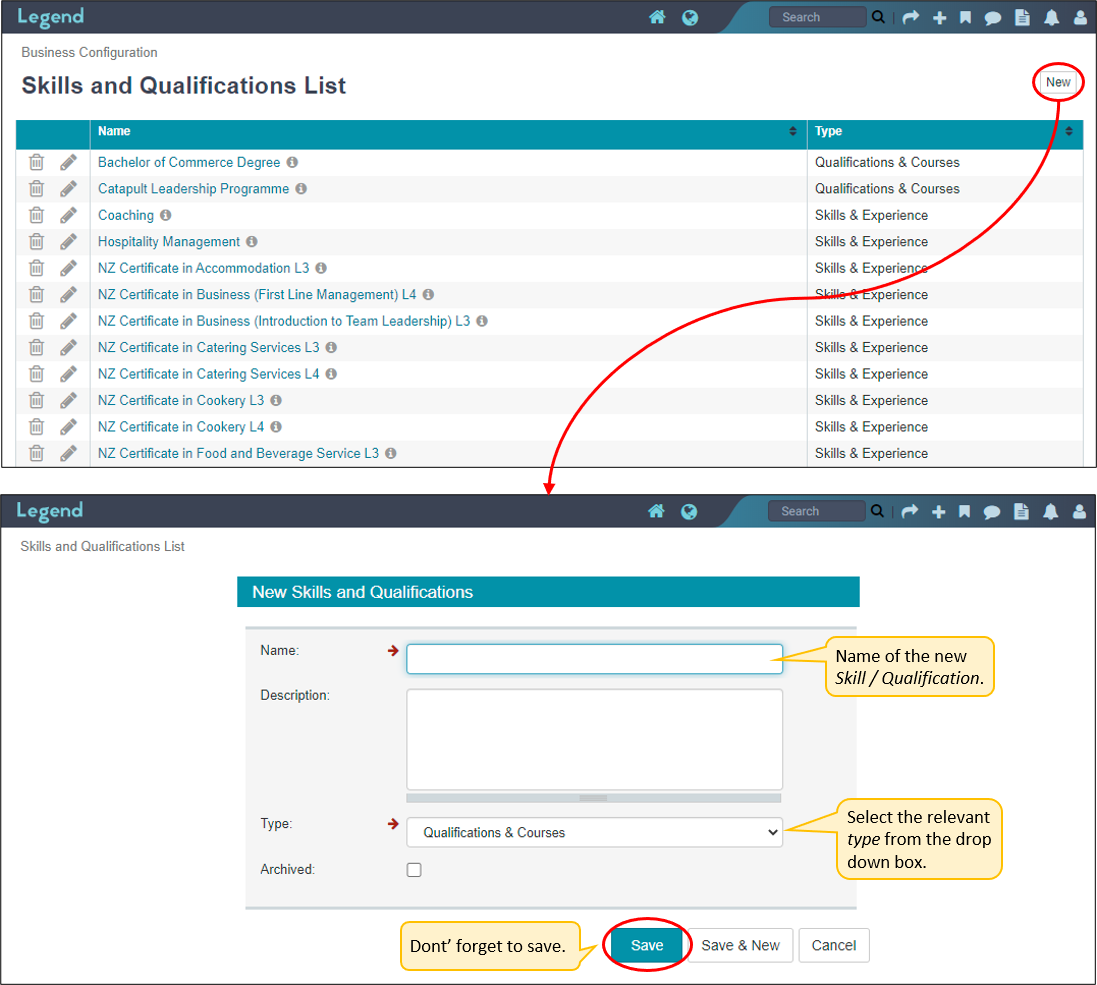 Add Skills and Qualifications to Resources
You add people's Skills and Qualifications from their Resource Page.

Search for Skills and Qualifications
You can use the Skills and Qualifications Search or Resource Search to identify people with particular skills and qualifications.