July 26, 2019
Information on Planning tab navigation for Projects, Programmes, Portfolios and Groups
---
This tab is intended to provide a planning view of current initiatives and potential initiatives (Business Cases).
If you are looking at Groups, Programmes or Portfolios, this tab shows quarterly budget information for current and potential initiatives. It also shows how initiatives have been prioritised. If you are looking at Projects, you can see how the Project has been prioritised.
See below for annotated screenshots of the Planning tab.
Programme Planning tab
The Planning tabs for Portfolios and Groups are similar to the screenshot below.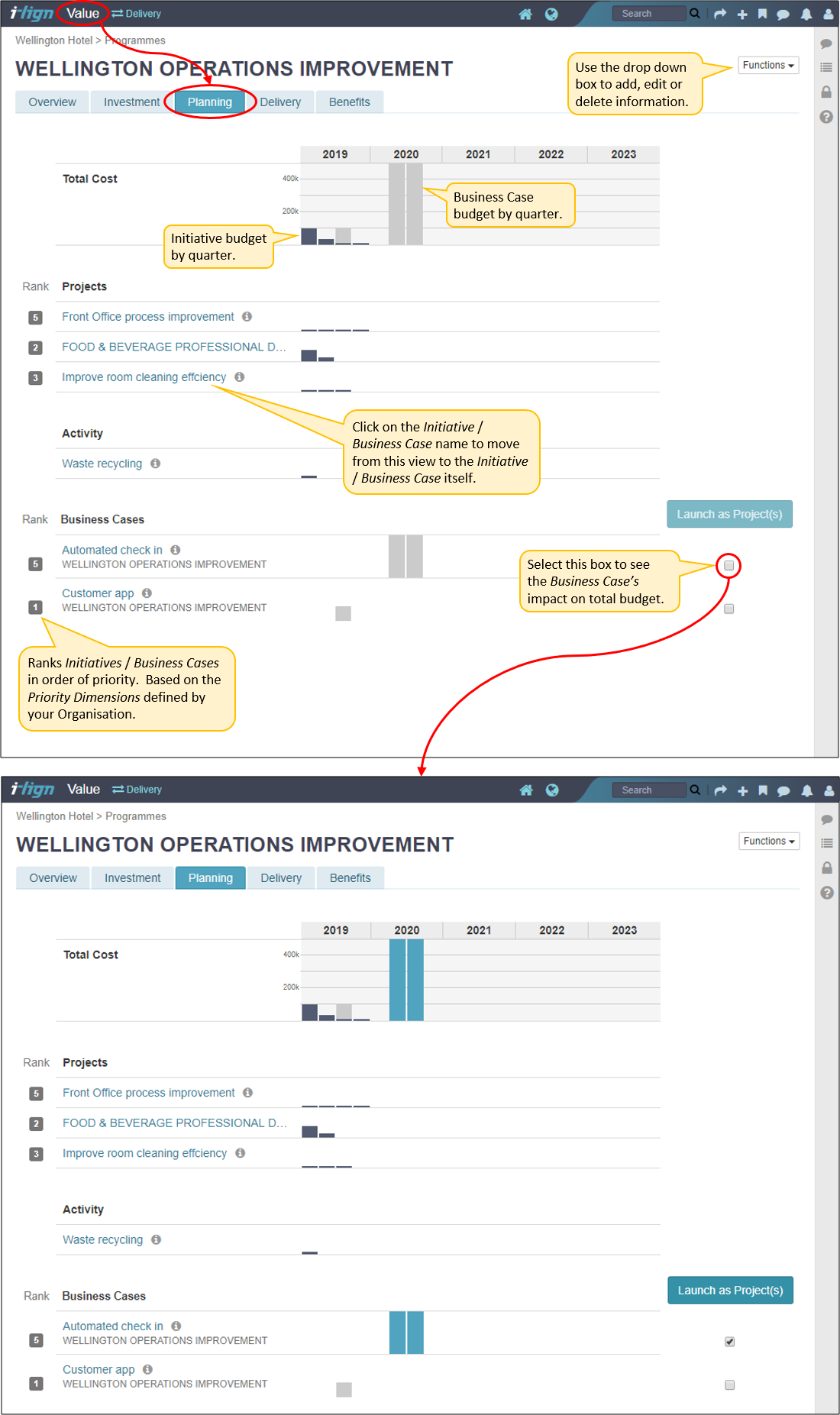 Project Planning tab