July 29, 2019
Information on Strategy tab navigation.
---
This tab provides a view of strategy. At organisational level, this is your organisation's overall strategy. If you are viewing this tab at group level, then the information relates to the particular group.
The strategy tab shows the key components of the organisational or group strategy (Drivers). It also shows the Key Performance Indicators (KPIs) for each of these Drivers. If regular reviews are carried out and data added to the KPIs, then this tab provides a graphic view of how well your organisation or group is executing it's strategy.
Access you organisation's overall strategy
You can access your organisation's overall strategy from the top level navigation bar. Click on an individual Driver to see more details such as review commentary and contributing initiatives.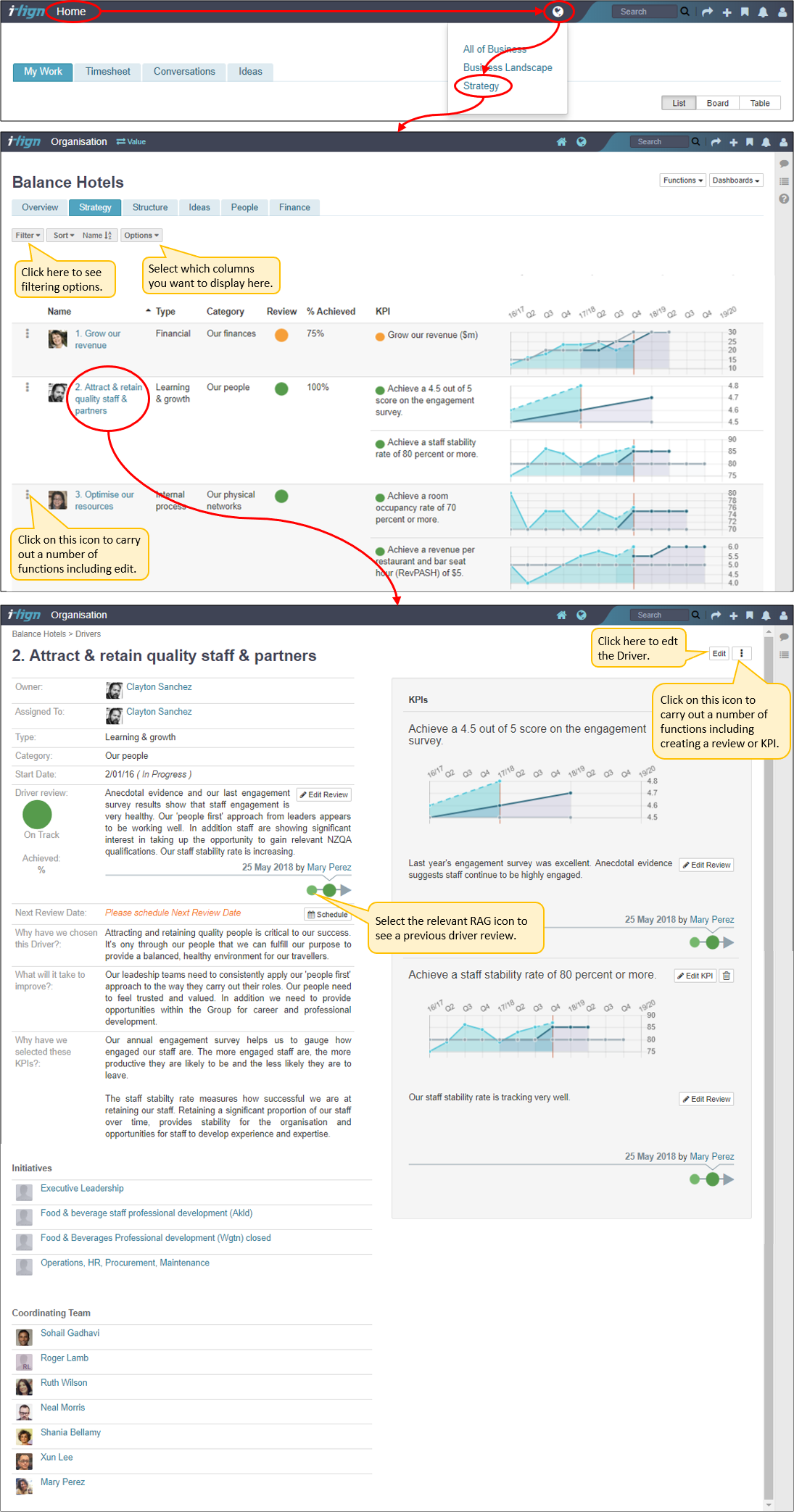 Access group strategy
See the screenshots below for how to access group level strategy.