July 26, 2019
Information on Tasking tab navigation for Projects.
---
This tab is the place for projects to manage tasks, milestones and cross project dependencies. Together this information builds the project's schedule.
The Board, Timeline, Assignments and Table buttons on the right hand side of the screen provide different views of the information. All underlying data is the same, irrespective of the view selected.
Board
This is a Kanban style view that provides a simple way to manage tasks by dragging them across the columns:Not started, In progress, and Complete. Behind the scenes, dragging tasks between columns updates the Actual start and Actual end dates of the task.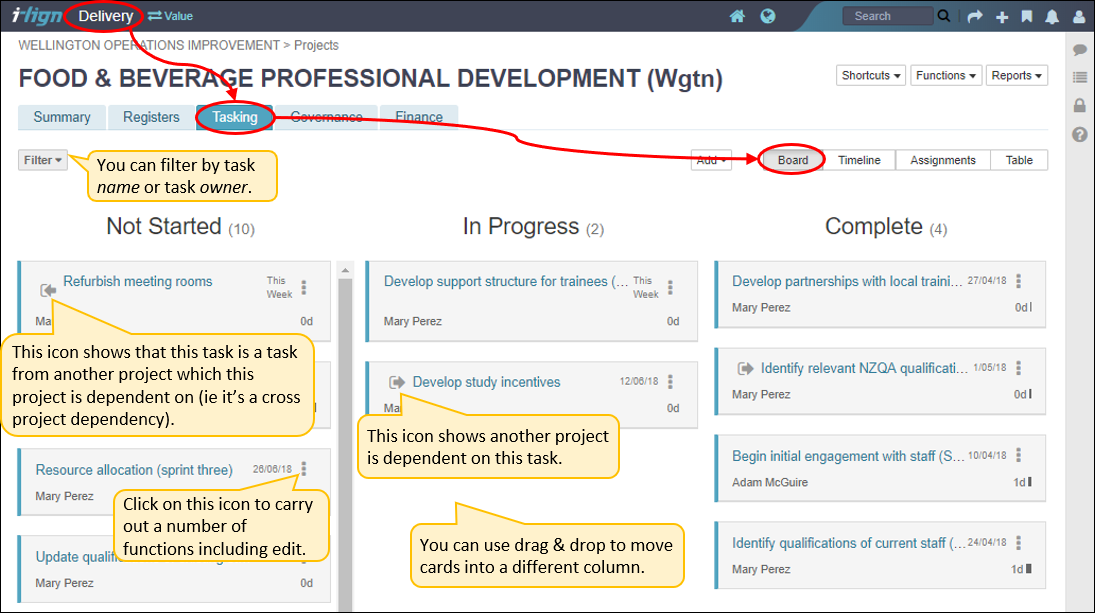 Timeline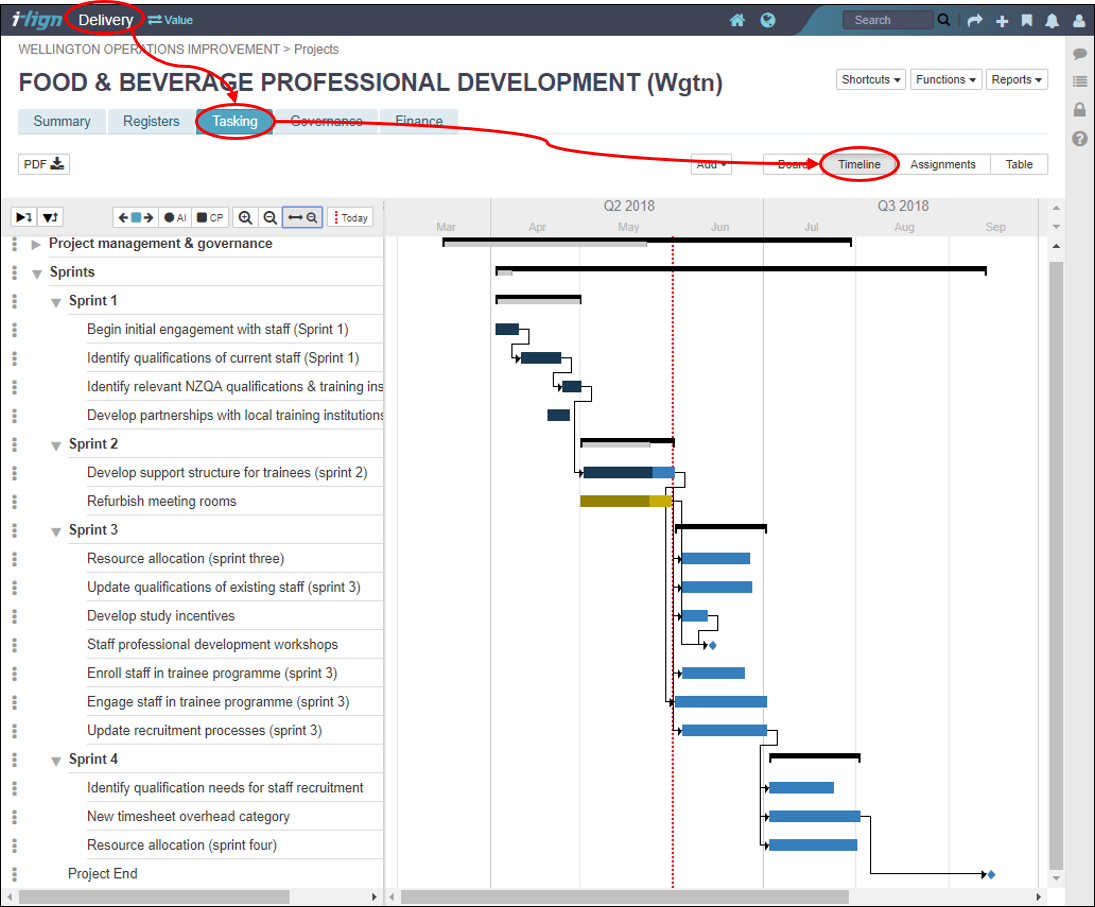 This view provides the core functionality available in conventional gantt charts such as task, milestone and dependency management. It's intended as a simple, accurate view of schedule and dependencies, without the clutter of detailed information available elsewhere on the tasking tab. See the screenshots below for details on how to tailor your timeline view. Microsoft Project schedules can be imported into the i-lign, see here for more information.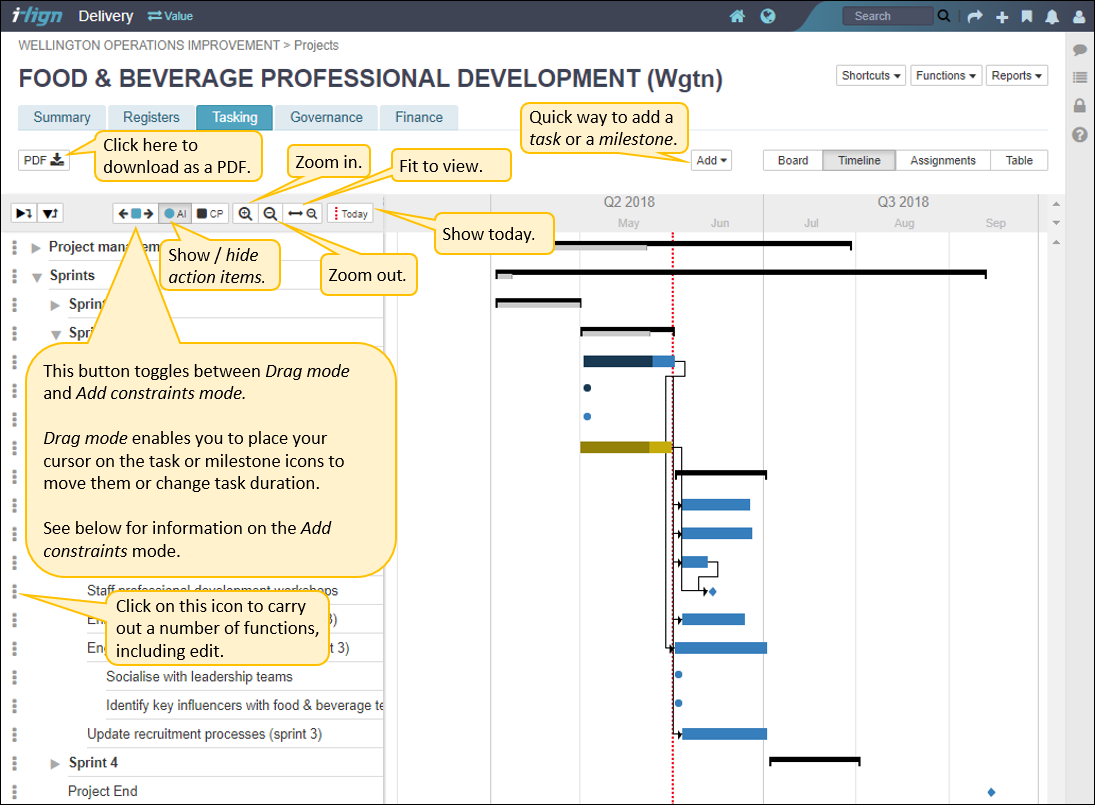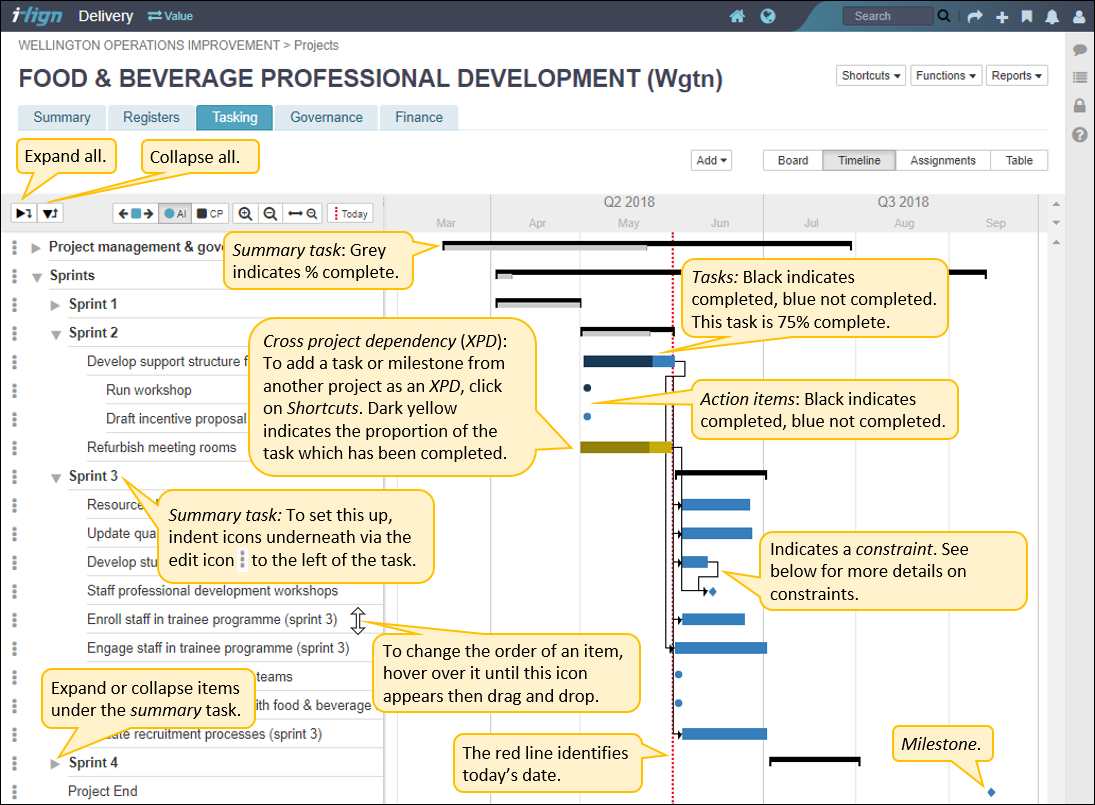 How to add constraints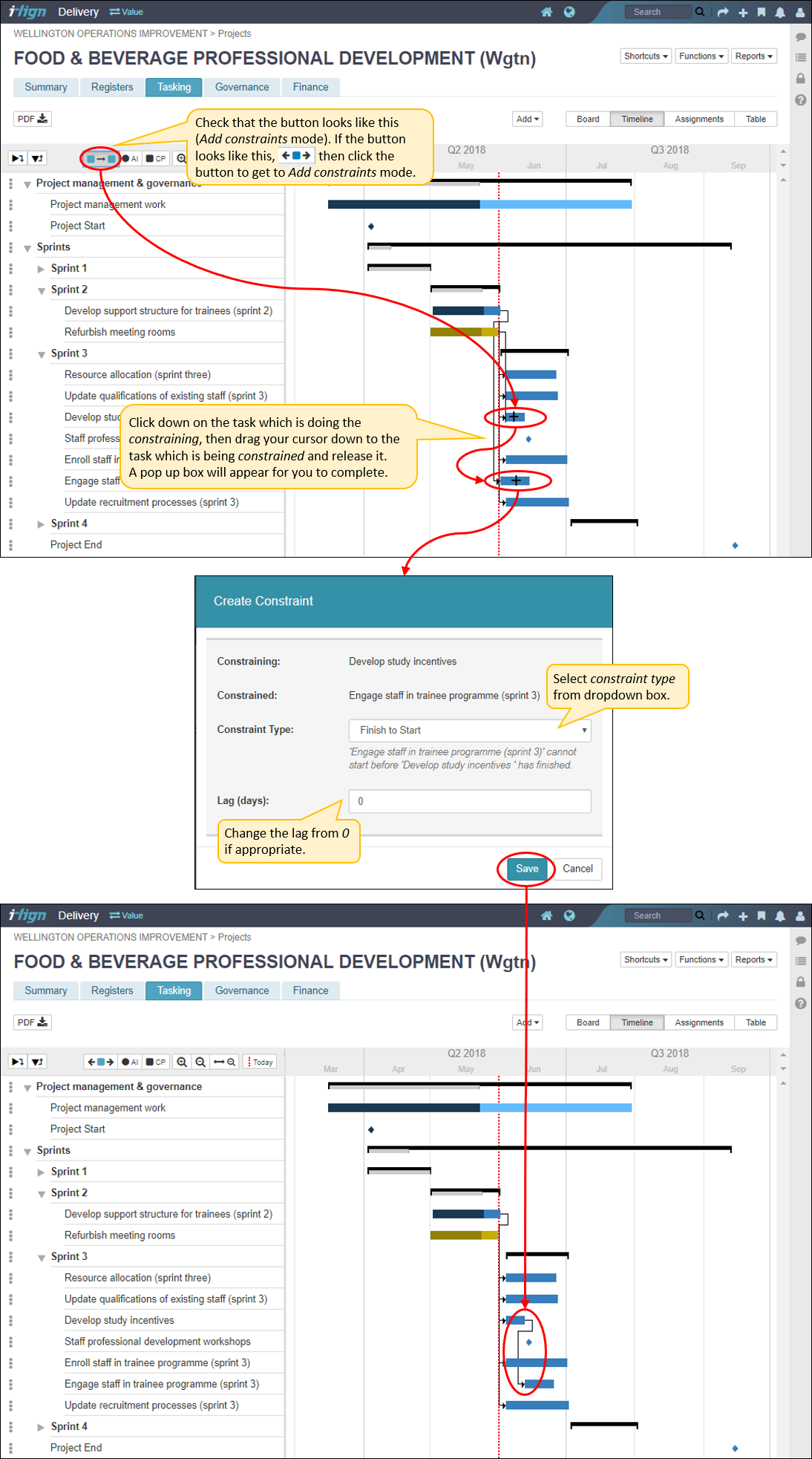 Critical path
A project's critical path identifies those tasks which will increase the duration of the project, if they are not completed on time. To get accurate critical path information, your tasks need to be linked by constraints to show which tasks are dependent on other tasks being completed (see screenshot below).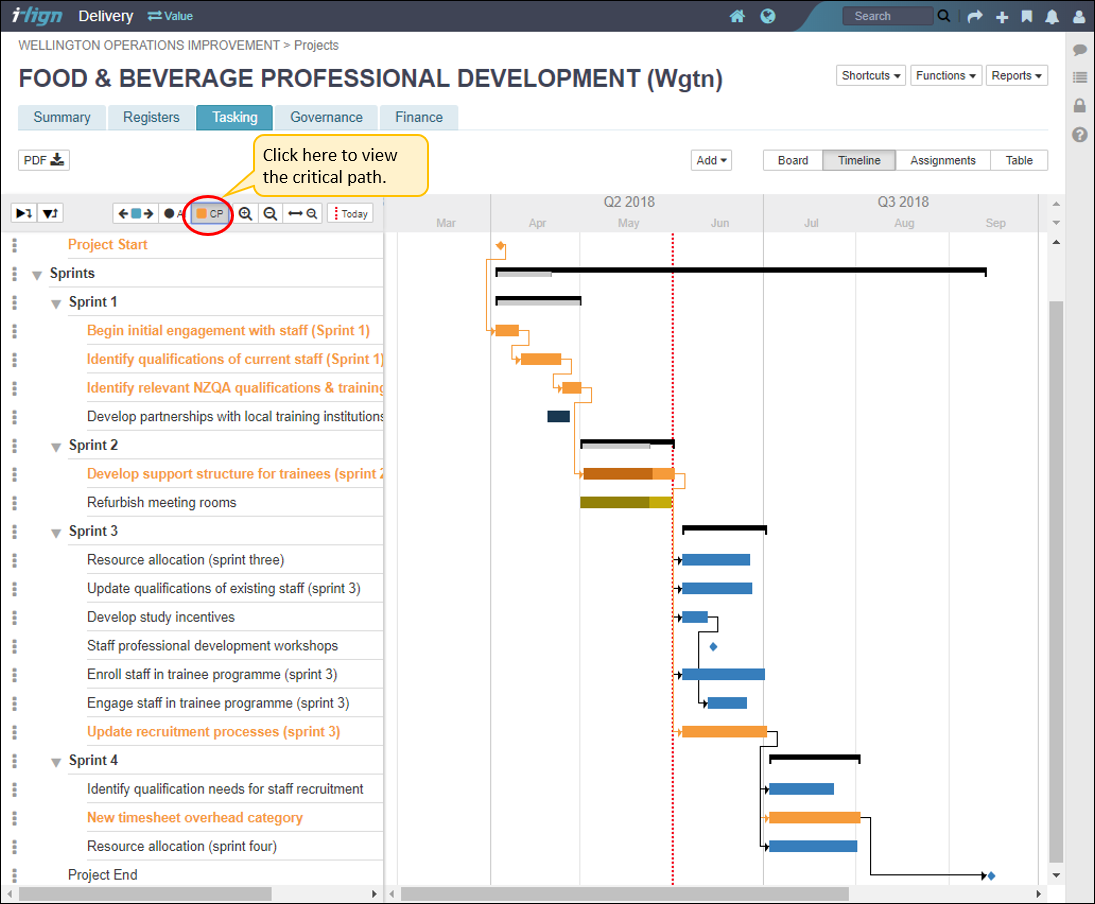 Assignments
This view shows task assignments by resource and also by task.
Assignments by resource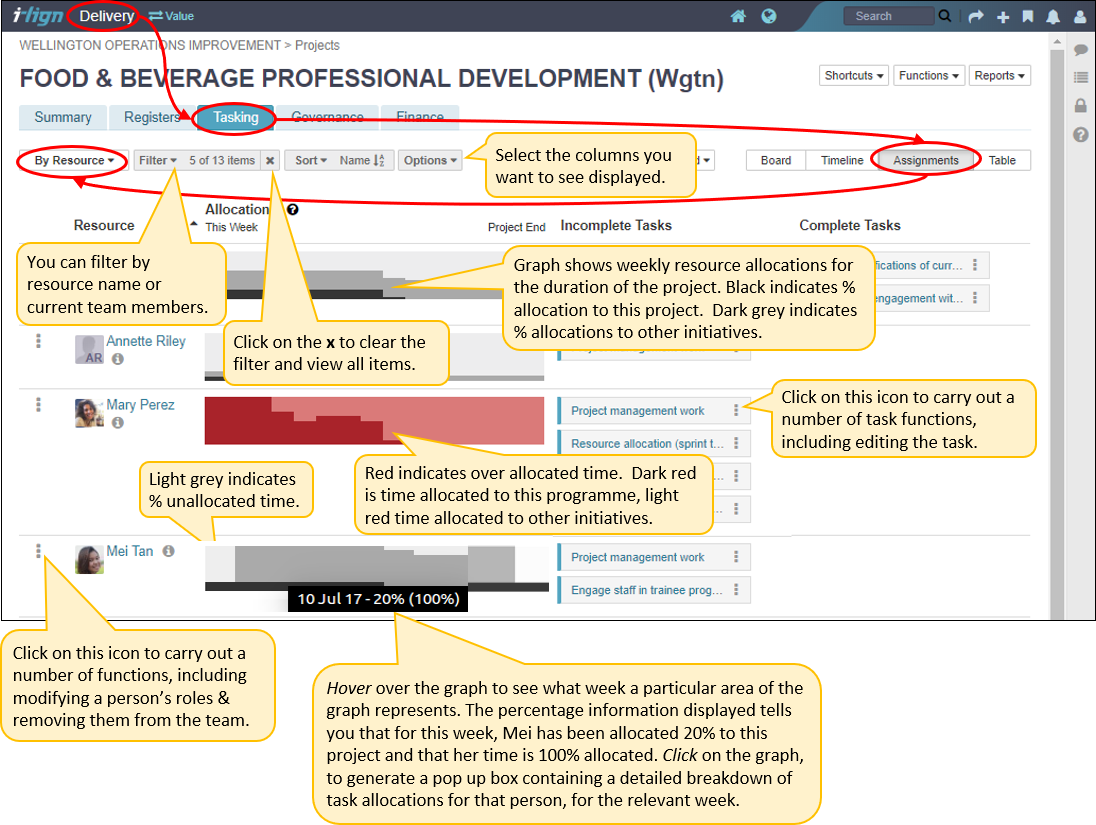 Assignments by task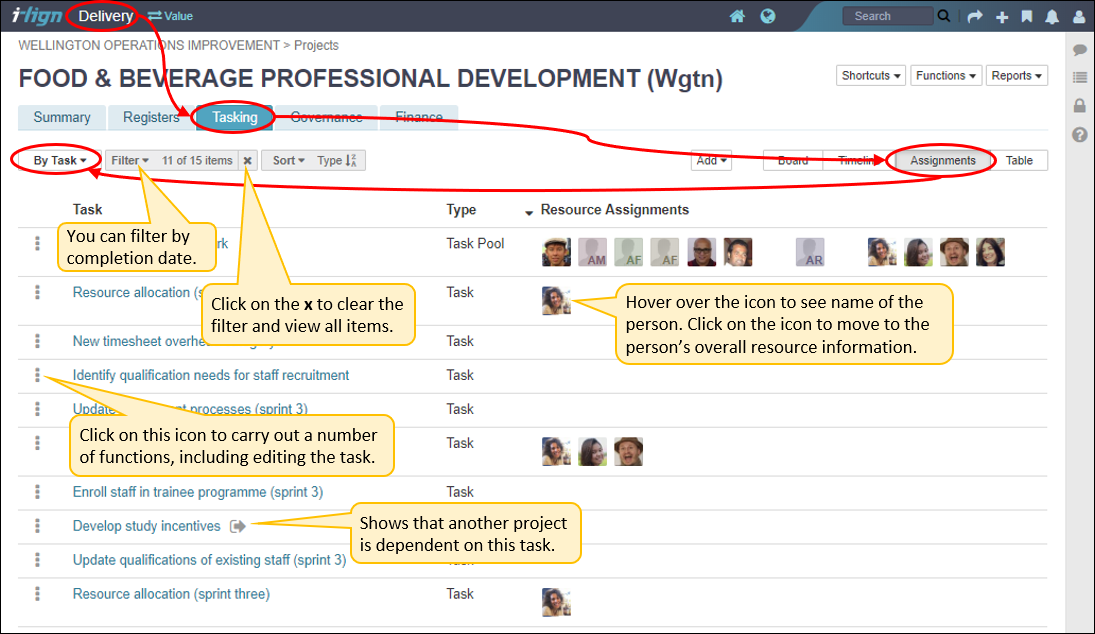 Table
This view provides a standard table view of tasking items. The dropdown boxes on the lefthand side allow you to customise the information displayed.