February 28, 2019
Information on how to add your chart of accounts information.
---
This adds the accounts you want to see in your initiative finances eg travel, furniture, power etc. These will most likely match the relevant accounts from your organisation's financial management system (FMIS). If you are intending to import financial information from your FMIS, the relevant accounts in i-lign will need to match FMIS accounts.
Generally speaking resource costs are not added via chart of accounts. Instead resource costs are calculated automatically in i-lign from hourly rates, planned time added to tasks or initiatives and approved time from timesheets.
Once you have navigated to the Business Configuration view above, select Chart of accounts.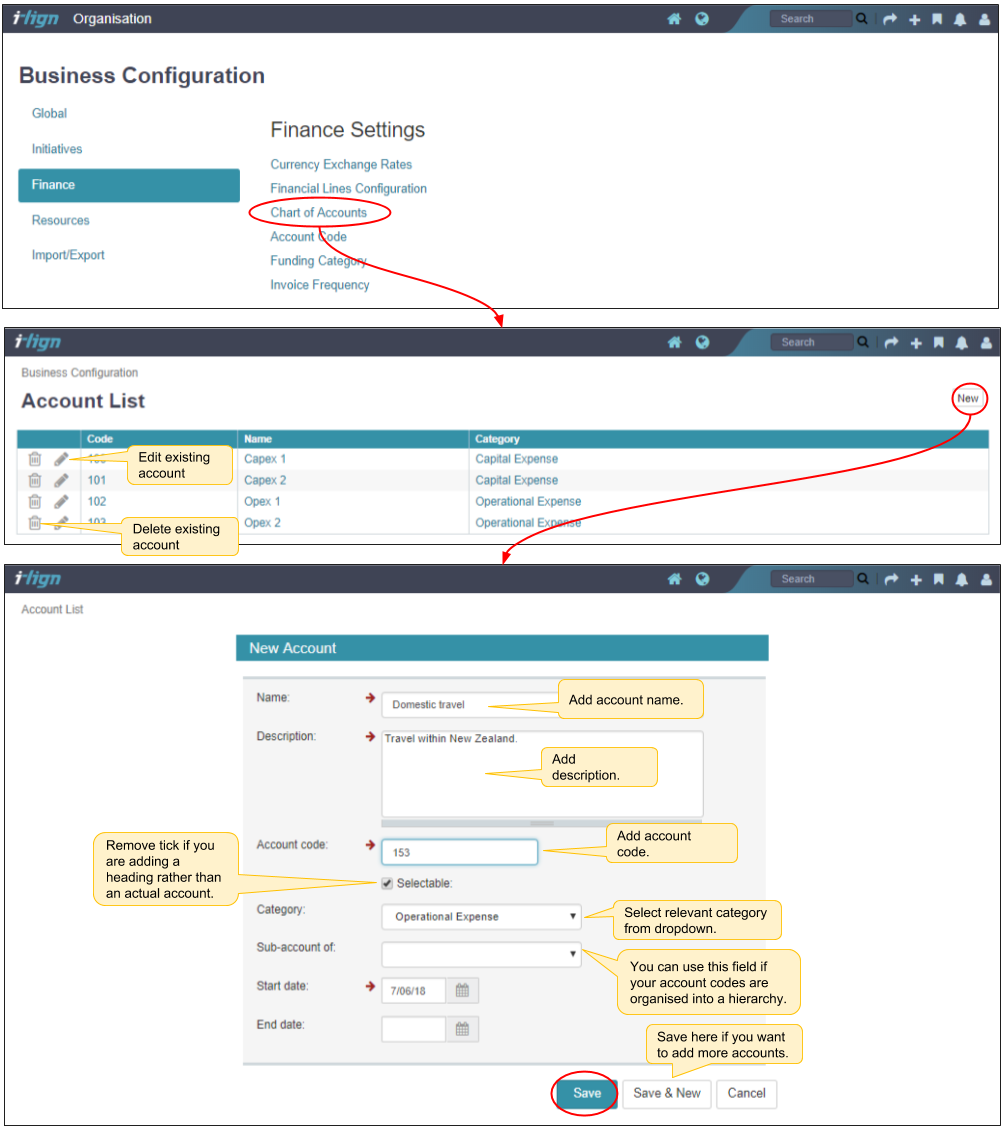 General navigation
See Navigation: Delivery - Finance tab to see how financial information is displayed in Delivery.