July 16, 2018
Information on how your organisation can use i-lign to manage Strategy
---
i-lign provides a view of your organisation's strategy. At organisational level, this is your organisation's overall strategy. If you are viewing this tab at group level, then the strategy information relates to the particular group.
The strategy tab shows the key components of the organisational or group strategy (Drivers). It also shows the Key Performance Indicators (KPIs) for each of these Drivers. If regular reviews are carried out and data added to the KPIs, then this tab provides a graphic view of how well your organisation or group is executing it's strategy.
The rest of this tutorial outlines how to enter and view strategic information.
Add Drivers and KPIs
Add Driver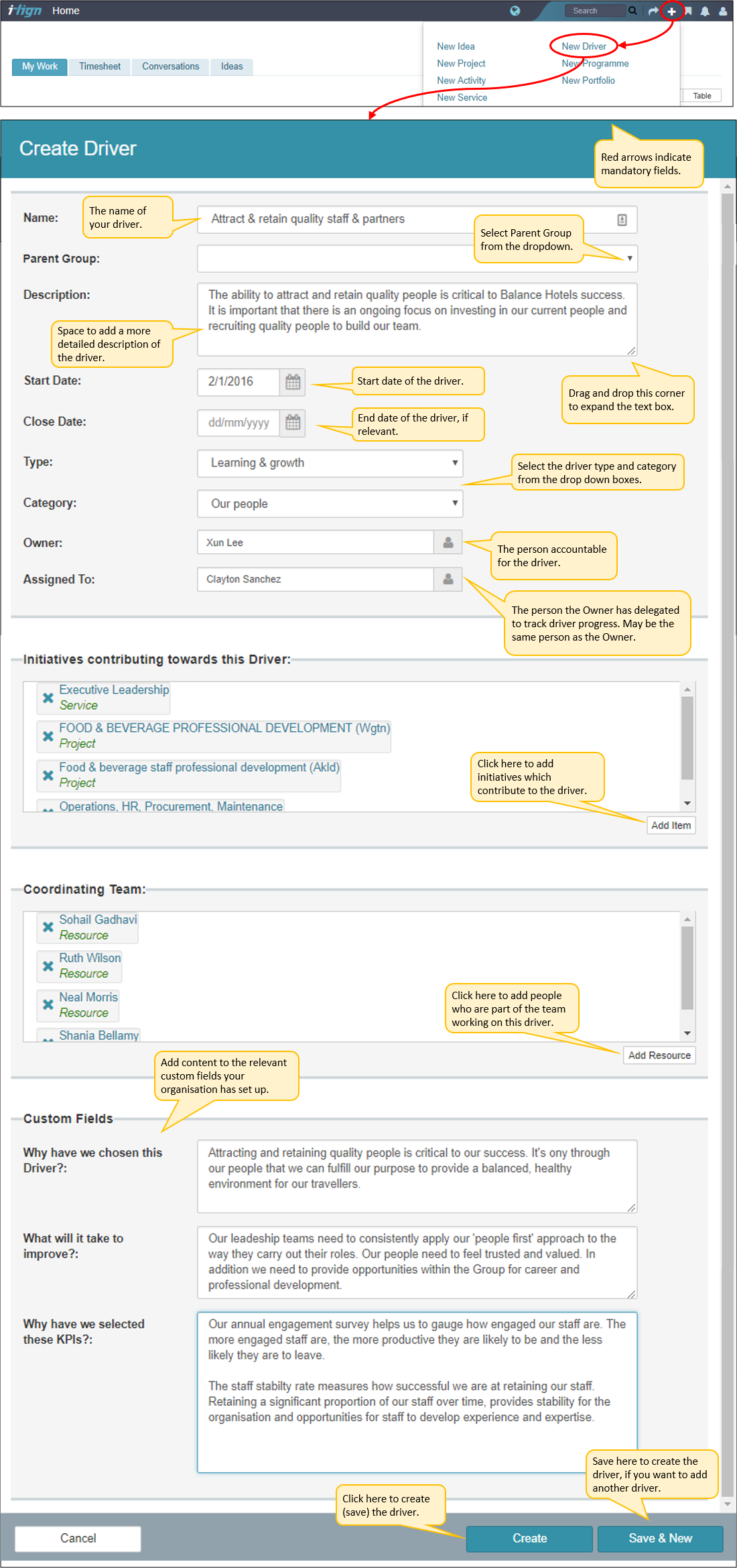 Add KPIs
Once you have created a driver, you can add KPIs to it.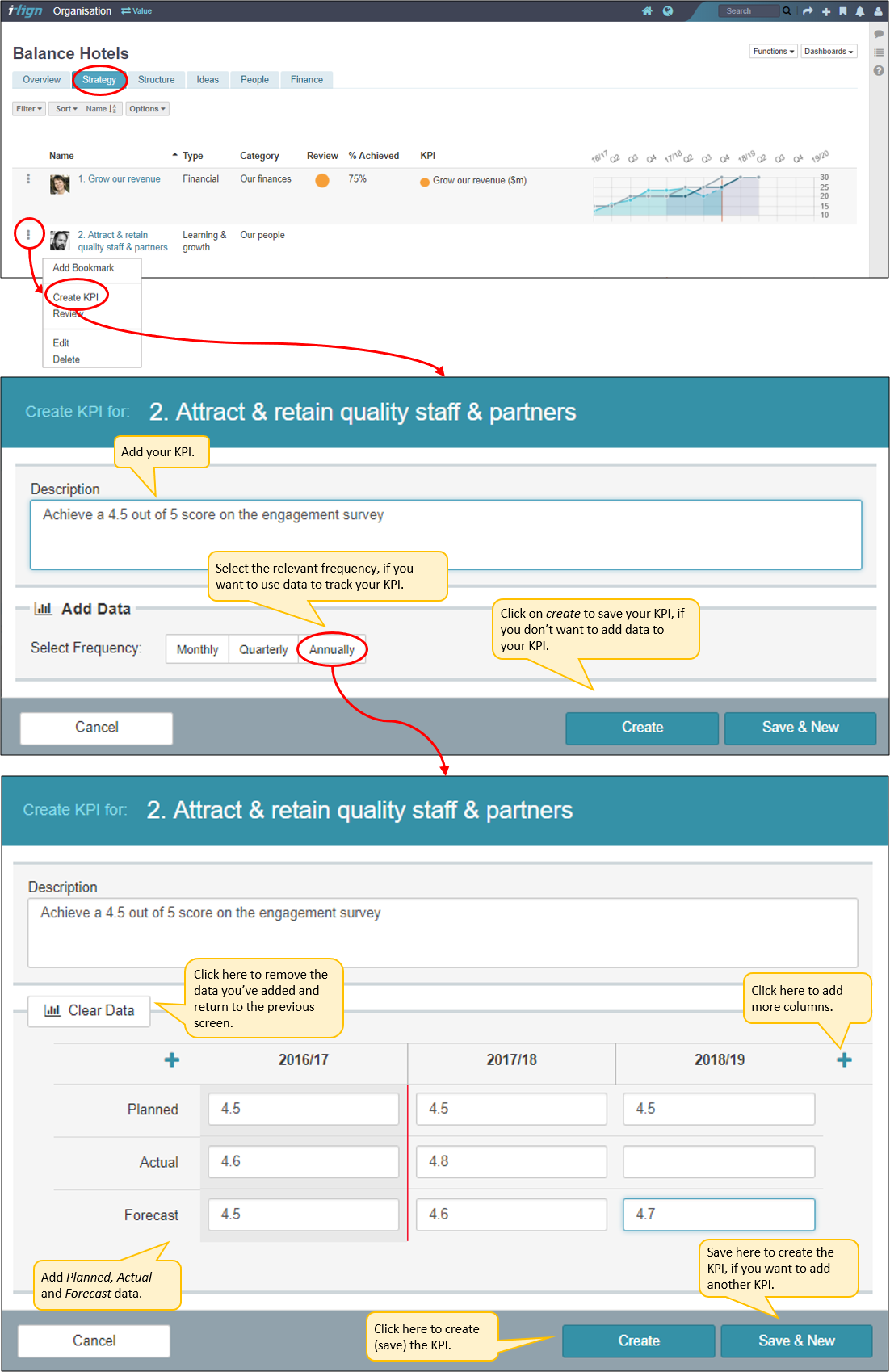 Edit KPI(s)
If you are using data to track the progress of a KPI, then you'll want to update this data over time. Prior to actual data becoming available, forecast data can be added/edited to show whether or not it's likely that the planned targets are will be achieved.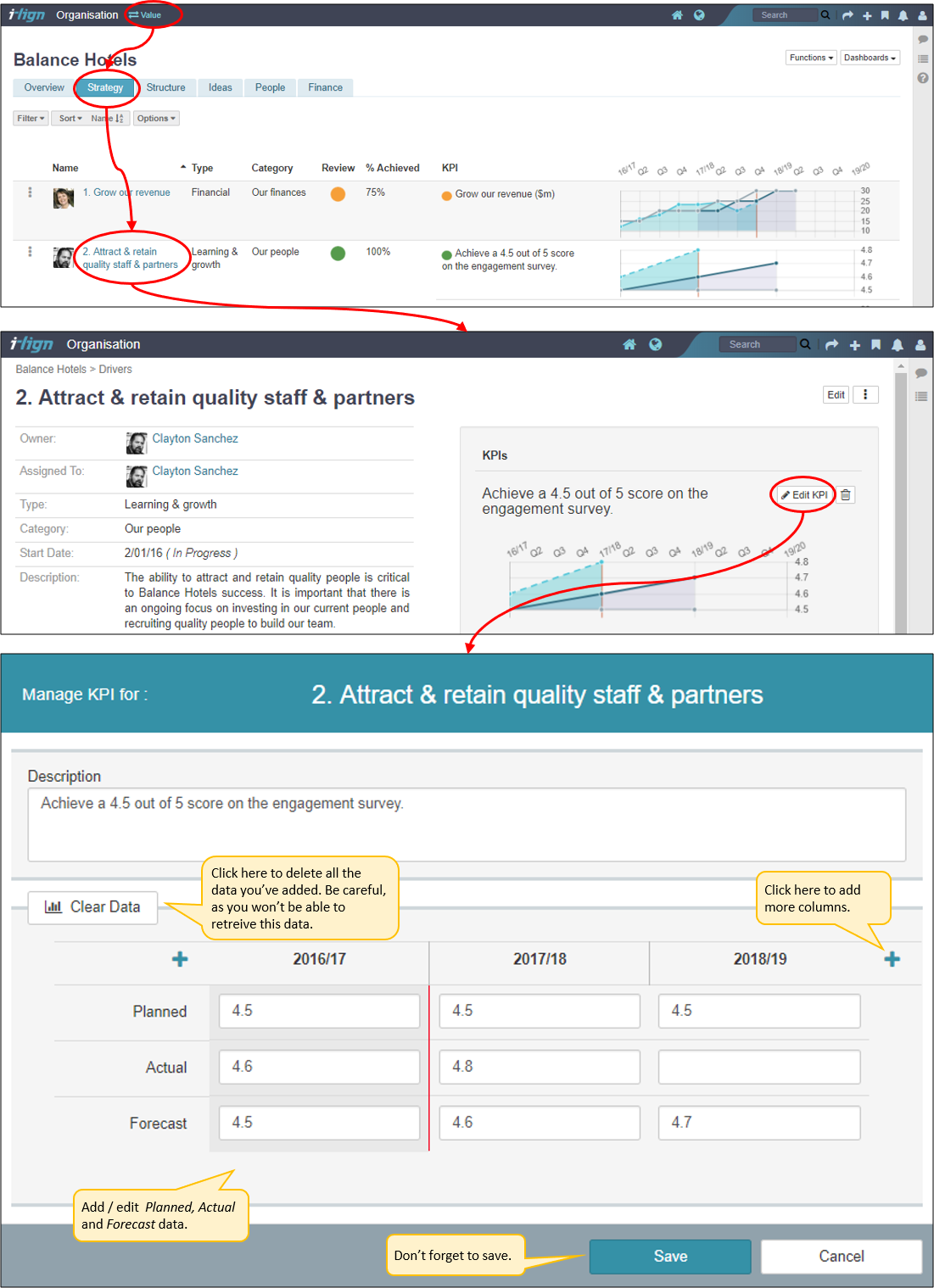 Review a Driver
Regular reviews of drivers help keep your organisation focused and up to date on how execution of strategy is going.. The frequency of the review depends on the organisation. It's worth updating KPI data prior to carrying out a review (see section above this one).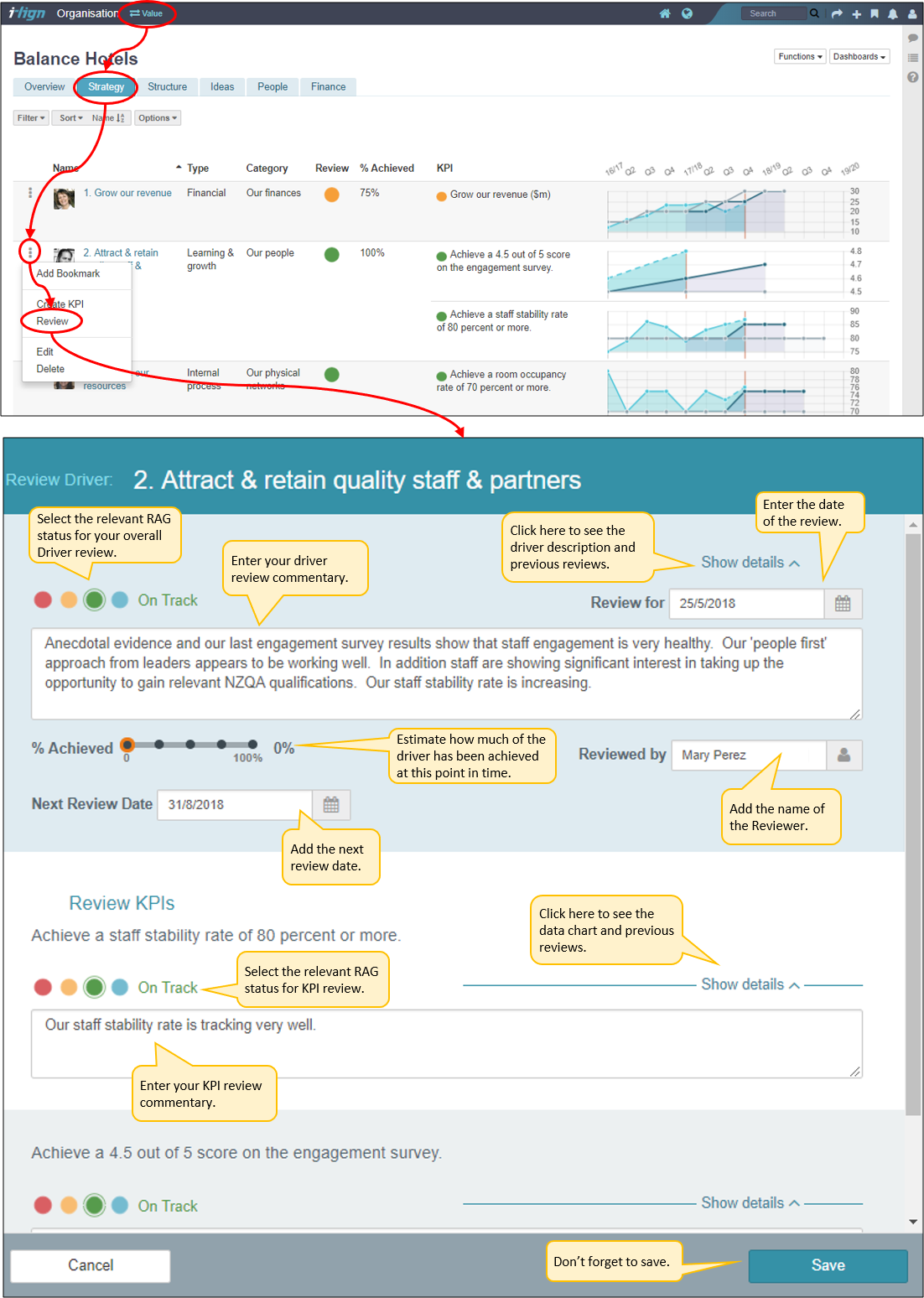 View strategy
Your organisation's strategic drivers show on the Organisation Overview tab. The Strategy tab shows more detail on these drivers. You can access the Strategy tab from Organisation view (see first screenshot below) or from the All of Business icon on the top level navigation bar (see second screenshot below).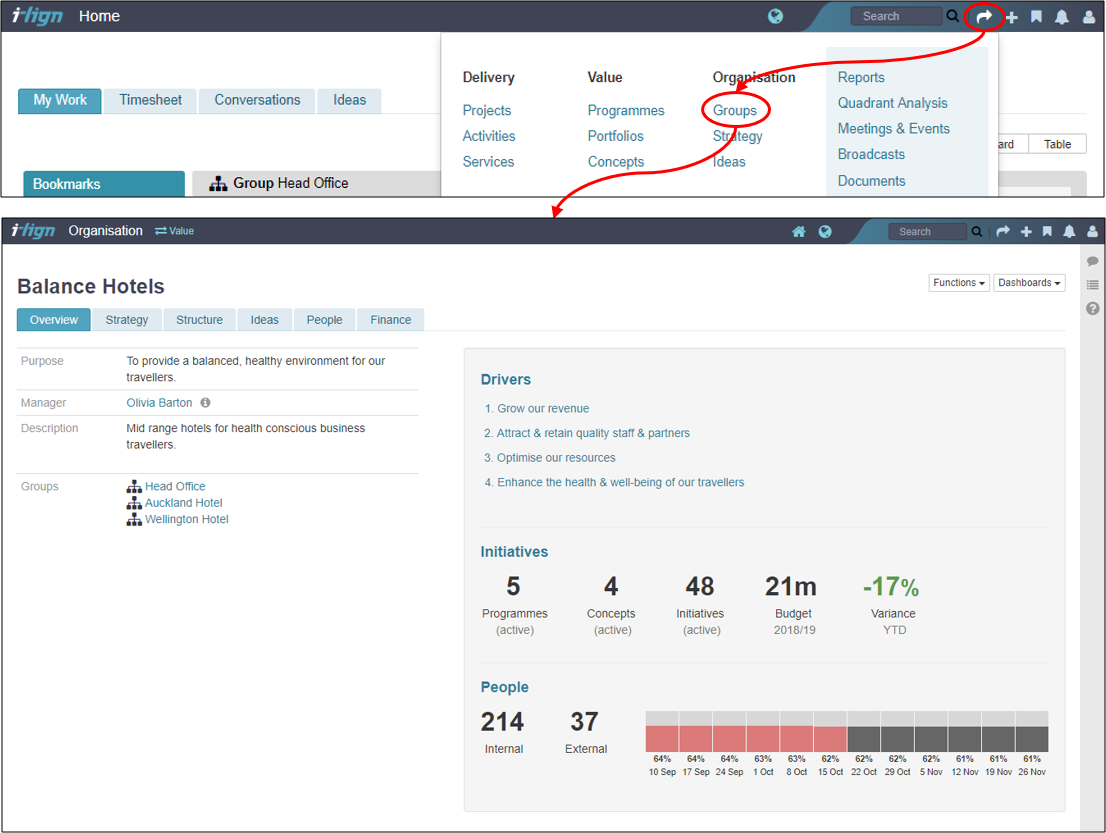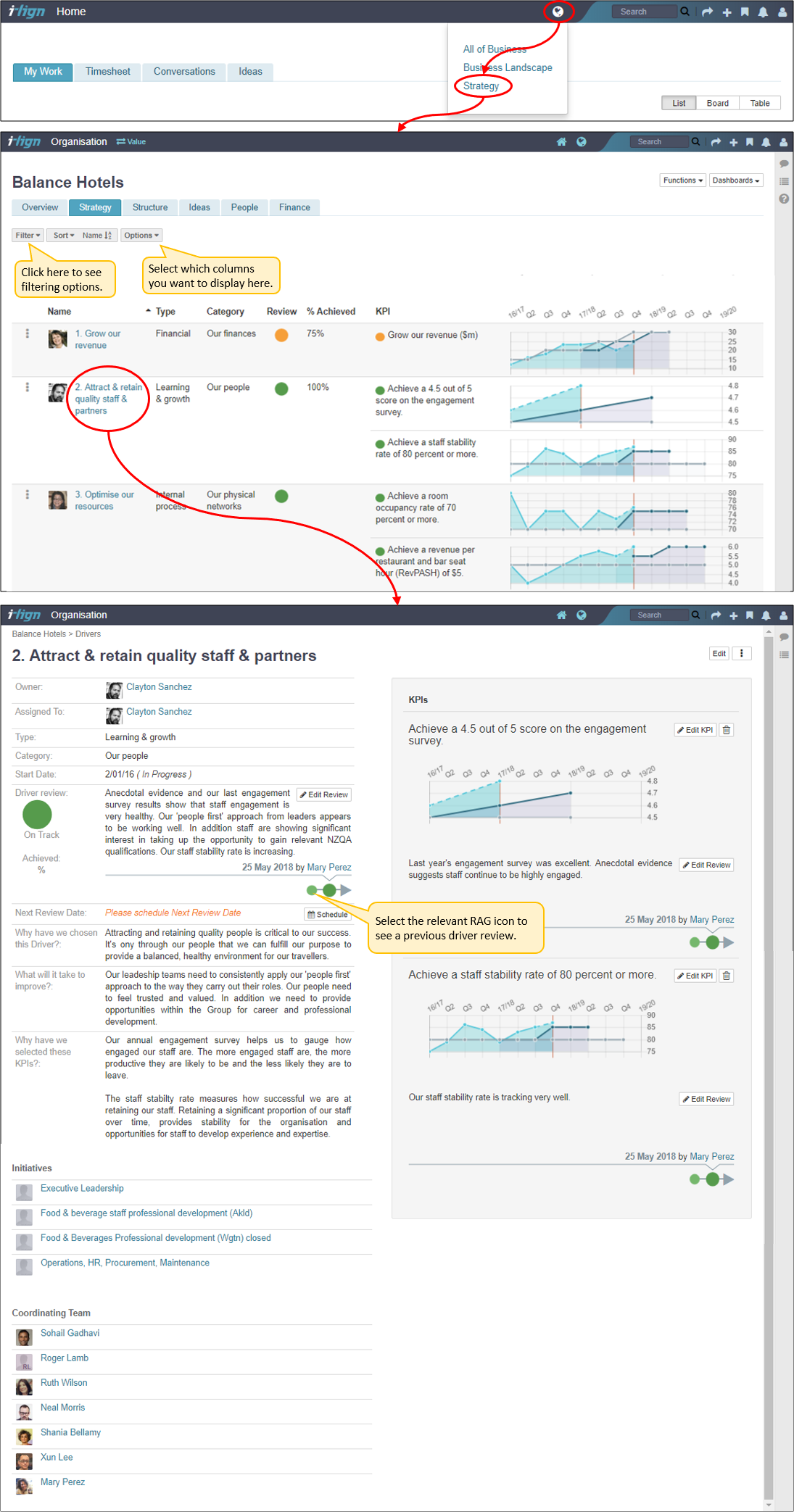 View strategy information on your home page
If you own or are assigned to a driver then it will show up on the List view of your Home page under Groups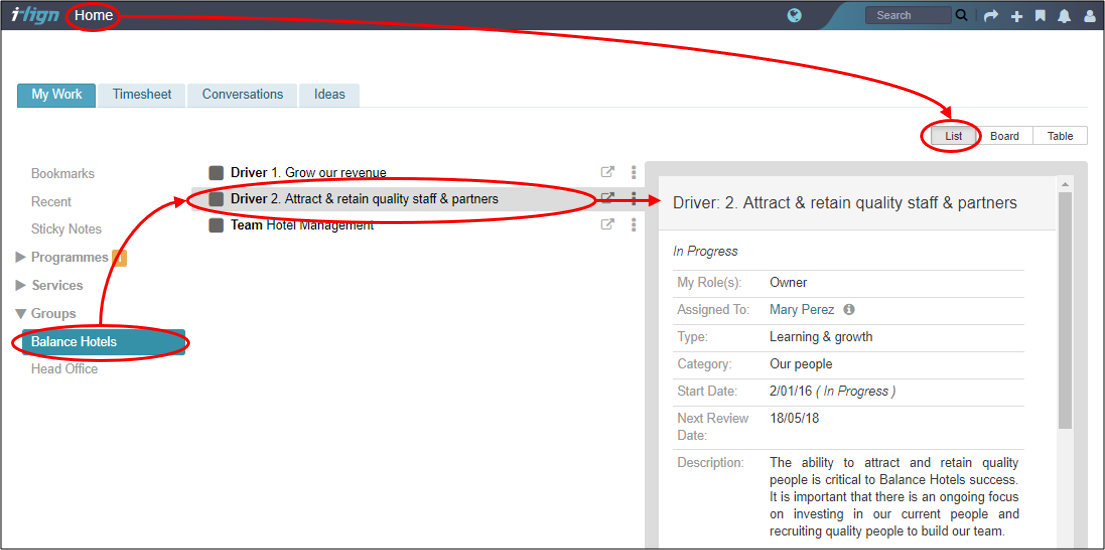 Security access needed
You need the following security flags to view strategy:
Groups: View
Strategic Drivers: View
To edit or delete a drivers and KPIs you'll also need:
Strategic Drivers: Manage