July 16, 2018
Information on Summary tab navigation for Projects.
---
This tab provides summary information relating to delivery of the project.
Snapshot view
This view is particularly useful for understanding how the initiative is progressing and what areas require attention.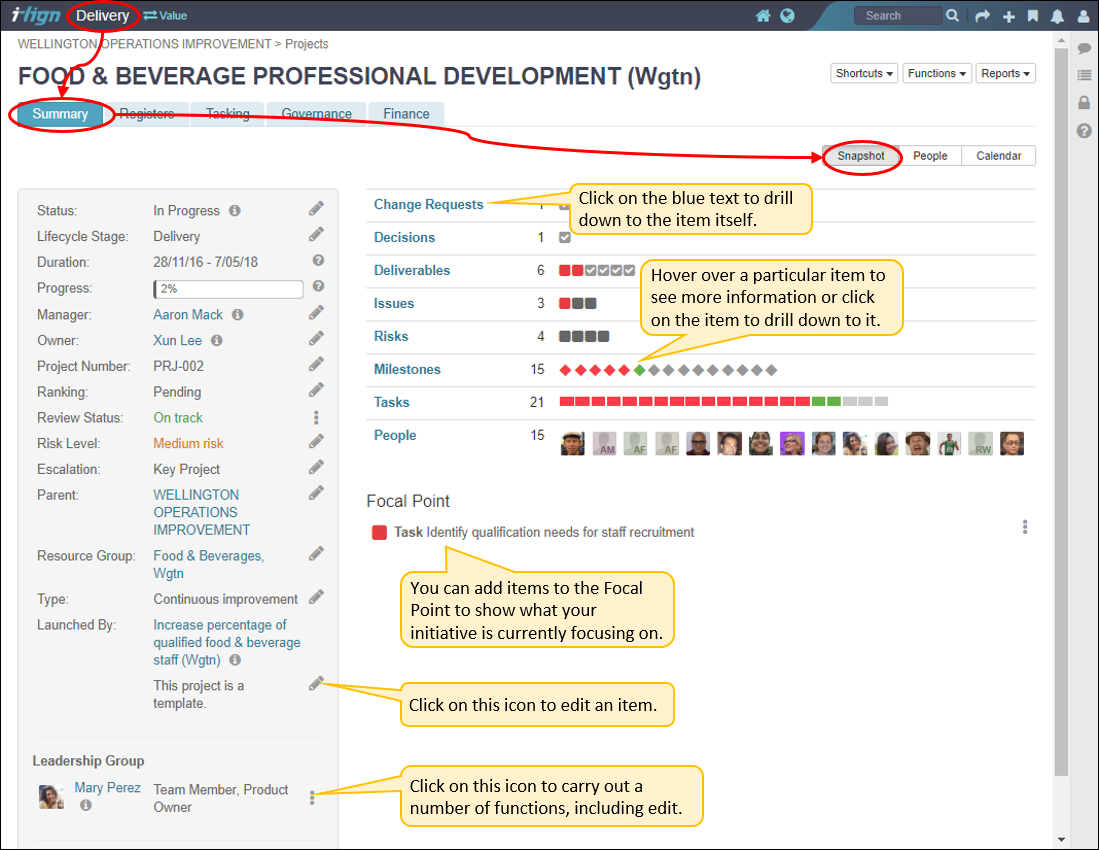 People view
This gives you a view of the people working on the initiative, their roles and assignments.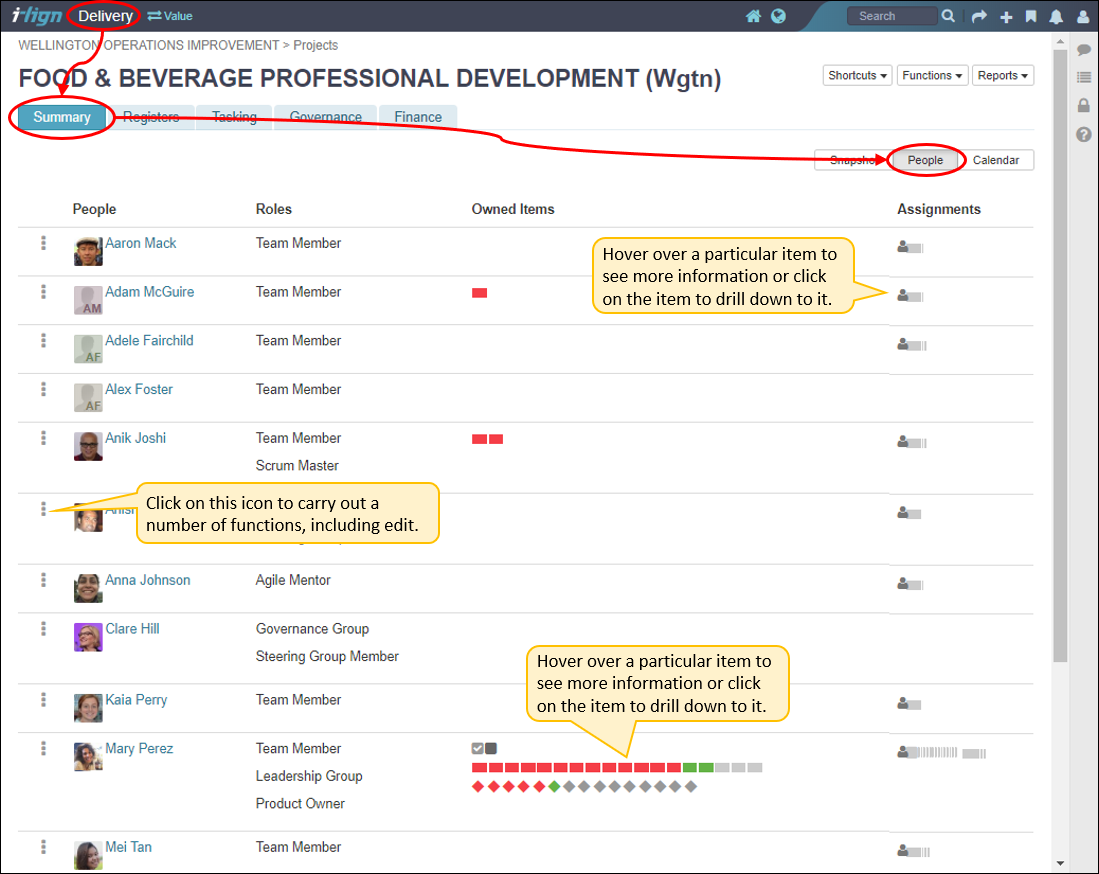 Calendar view
This gives you a calendar view of items which have due dates.