July 16, 2018
Information on Summary tab navigation for Programmes.
---
This tab provides summary information relating to delivery of the programme
Snapshot view
This view lists the programme's initiatives and provides a summary view of items being managed at the programme level such as risks, issues and deliverables. .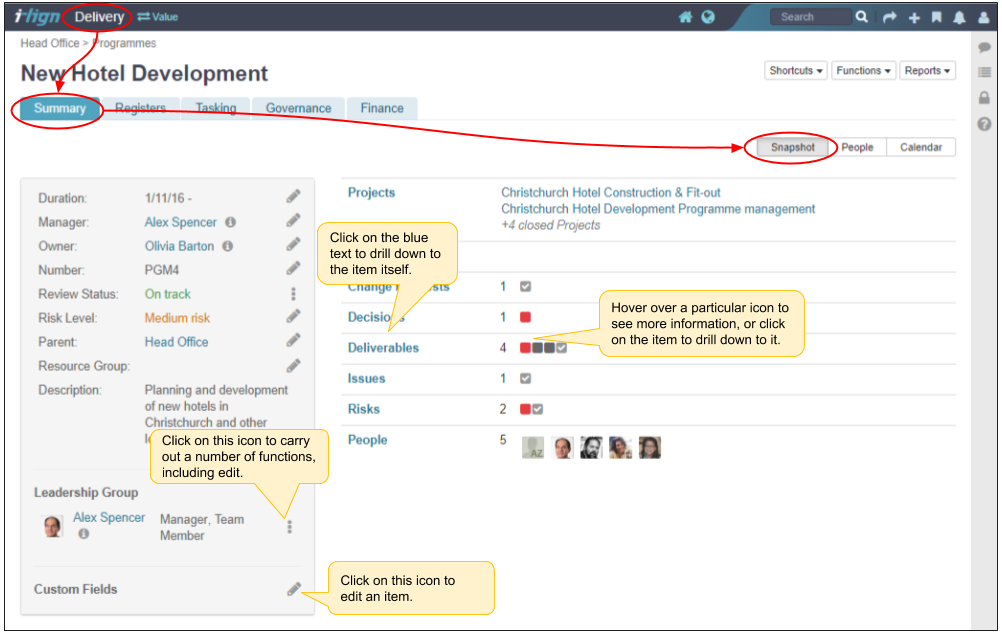 People view
This gives you a view of the people working on the programme, their roles and assignments.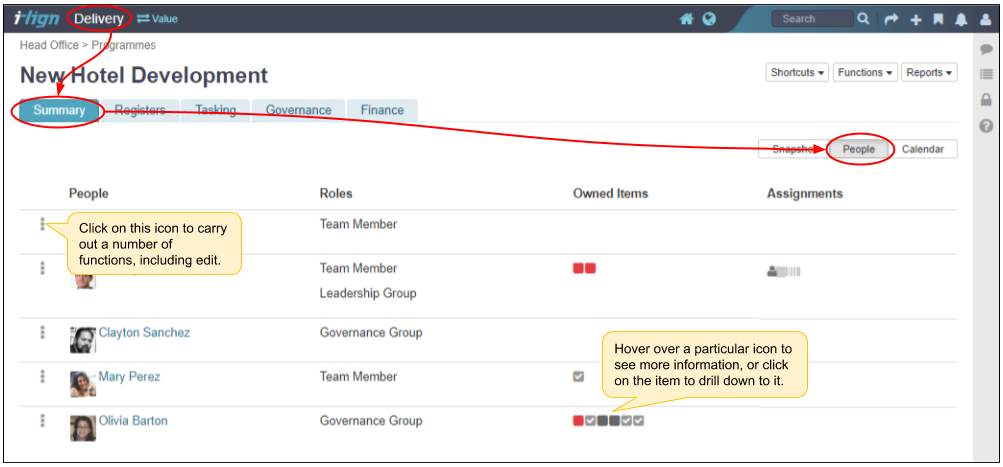 Calendar view
This gives you a calendar view of items which have due dates.