July 16, 2018
Information on Governance tab navigation for Projects,Programmes, Activities and Services.*
---
This tab contains information useful for governance such as reviews, governance group membership, lifecycle stage and a risk heatmap. These indicators show how well the initiative is progressing and identify areas that may require monitoring or intervention.
Summary view
Note that not all items mentioned below appear on the Summary view for programmes, activities or services.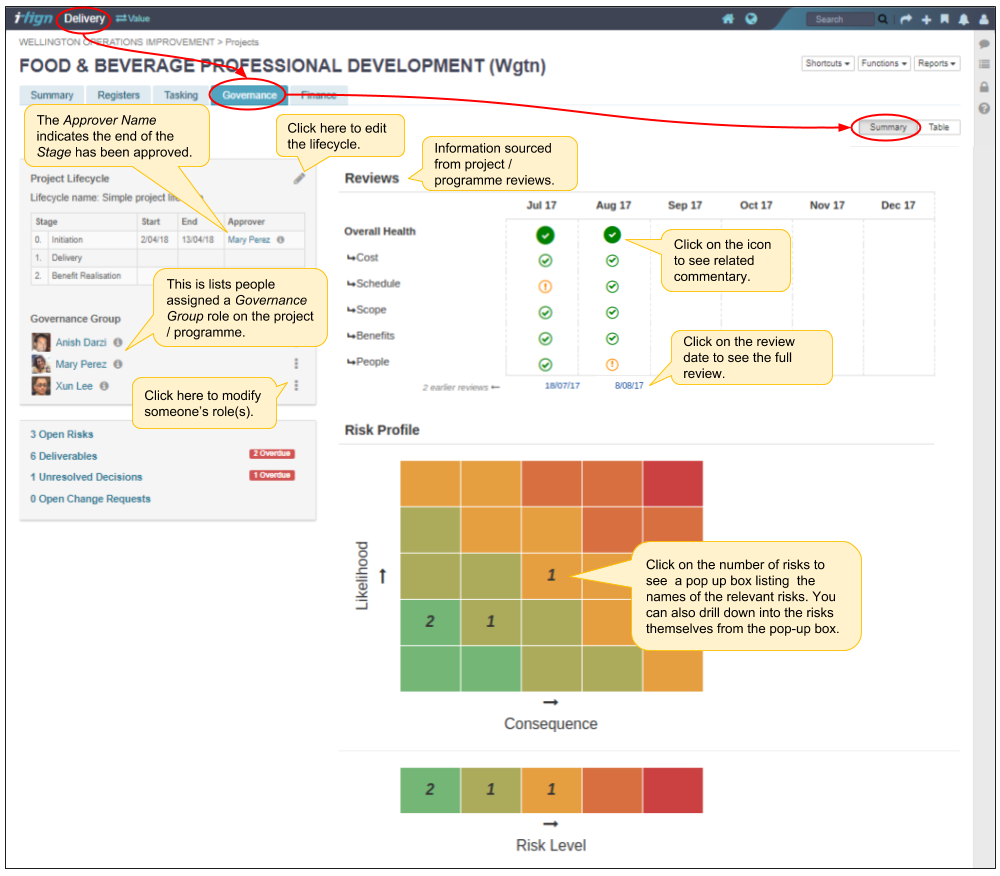 Table view
This gives you a table view of reviews.