July 16, 2018
Information on Finance tab navigation.
---
This tab shows you the cost of the work to your organisation. The Summary, Chart, Data and Funding buttons provide different views of this information.
Summary view
This provides an overview of the initiative's financial position.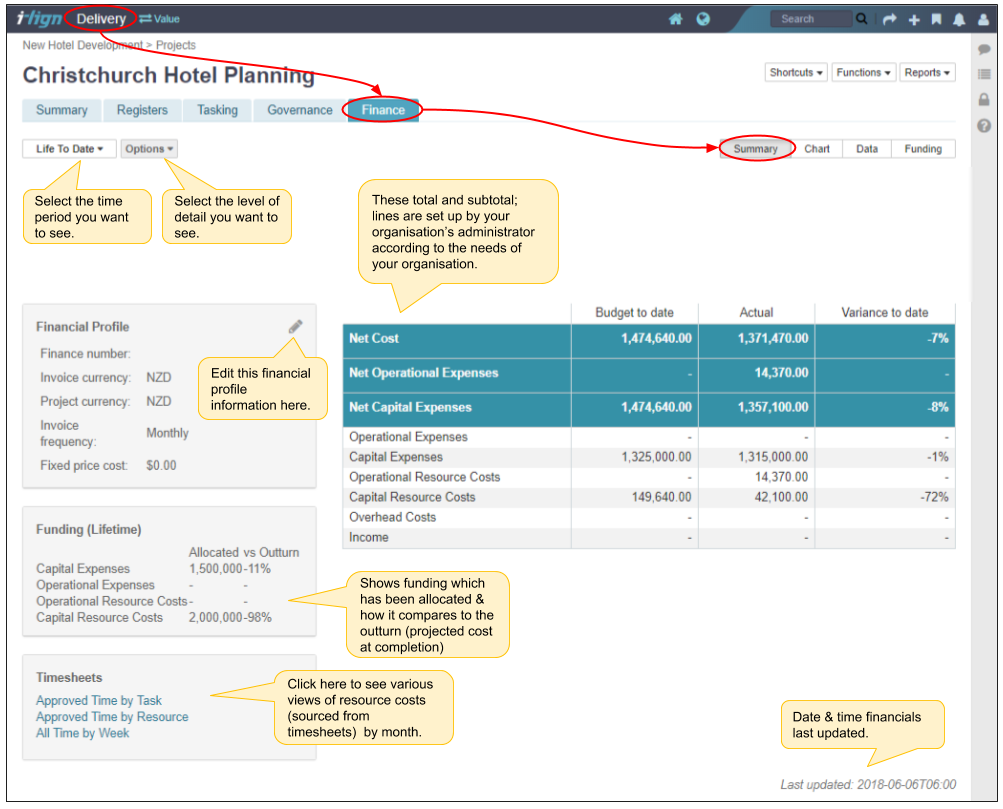 Chart view
These graphs show how the initiative is tracking financially.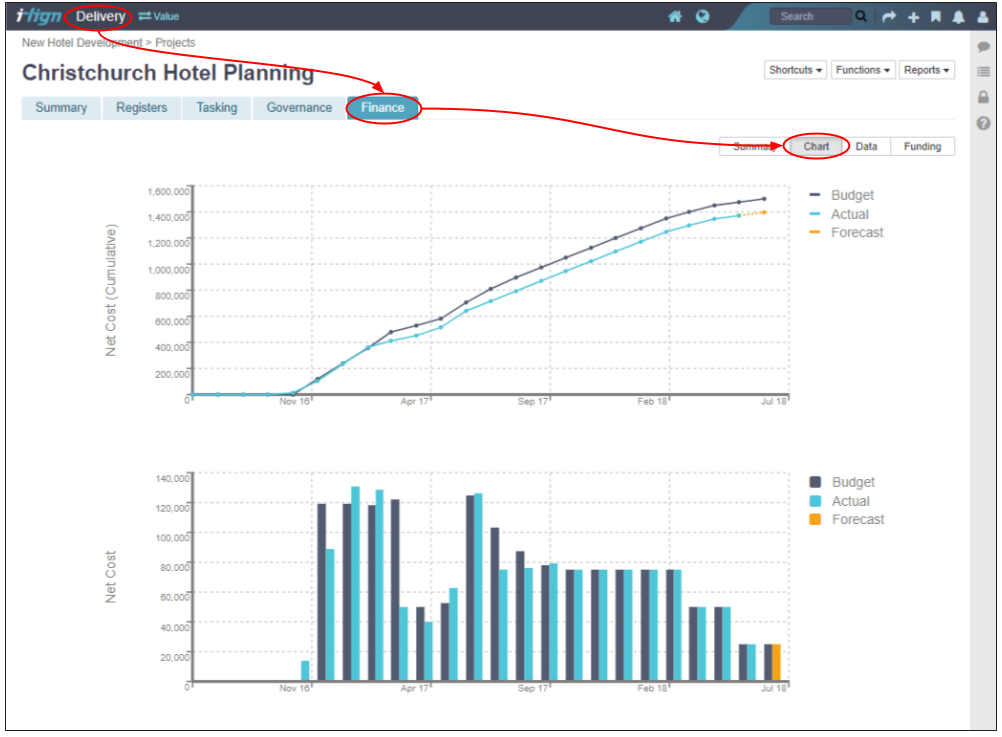 Data view
This view provides detailed financial information. Use the Options drop down box on the left hand side to tailor the view to your preferences.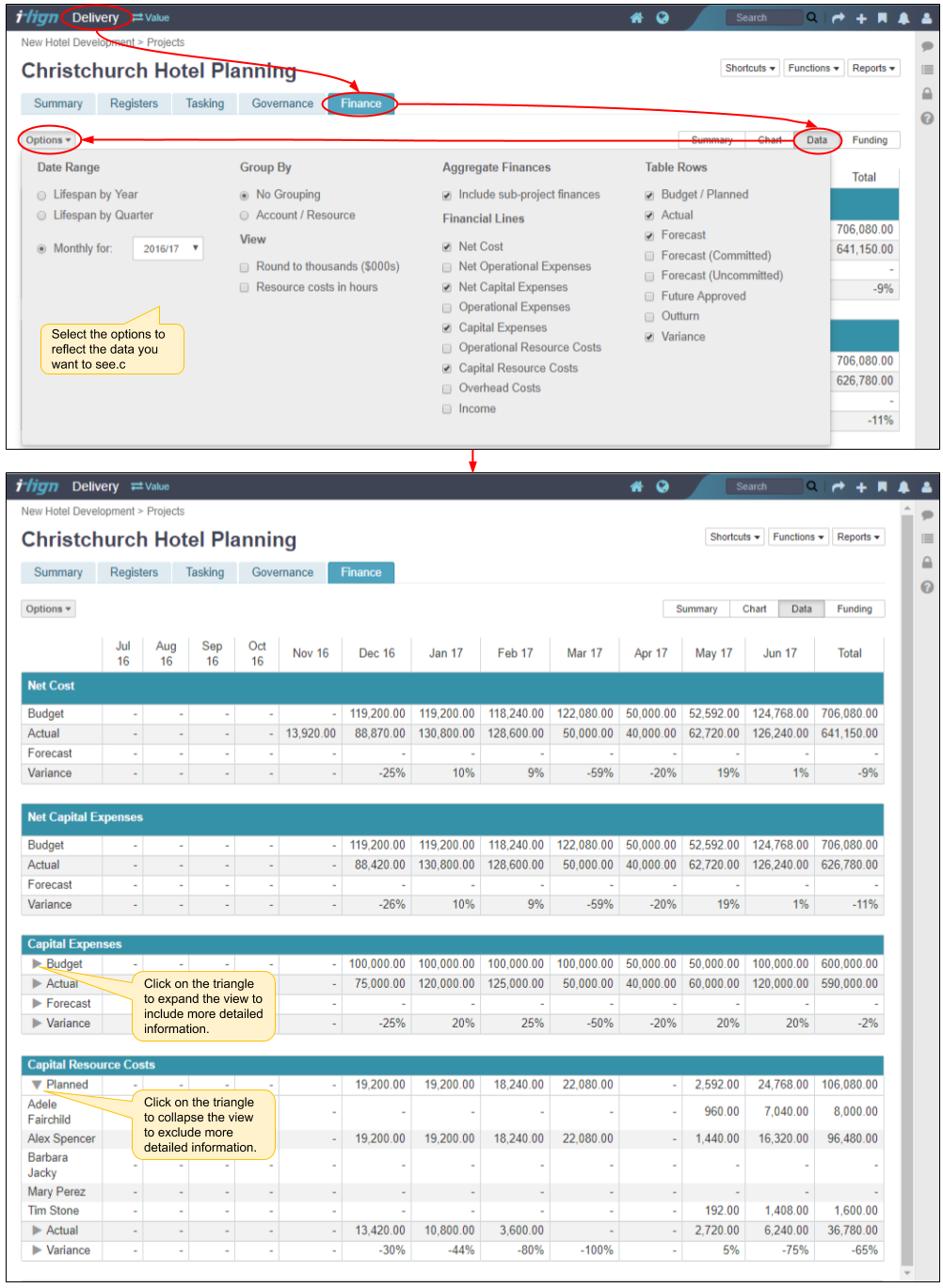 Funding view
Shows funding allocated to the initiative.