July 16, 2018
Information on how to manage Issues.
---
This section contains information on how to add Issues to your project or programme and keep them up to date.
An issue is an event or condition which has occurred and could lead to undesirable consequences. The issue may threaten successful completion of the project/programme or the health of your organisation in some way.
If your issue is related to a risk you have already identified, you can convert the risk to an issue in i-lign.
Add issues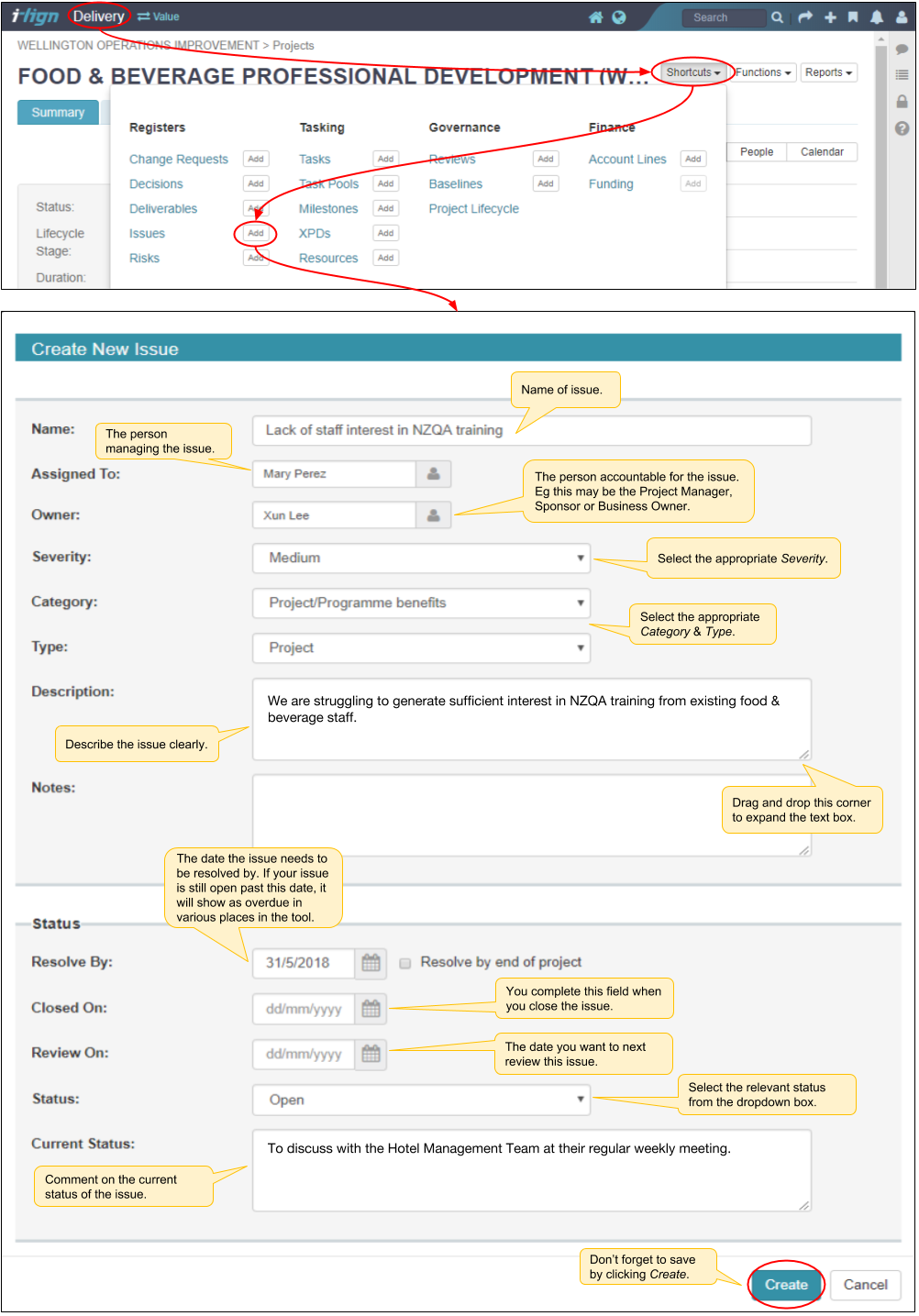 View and edit issues